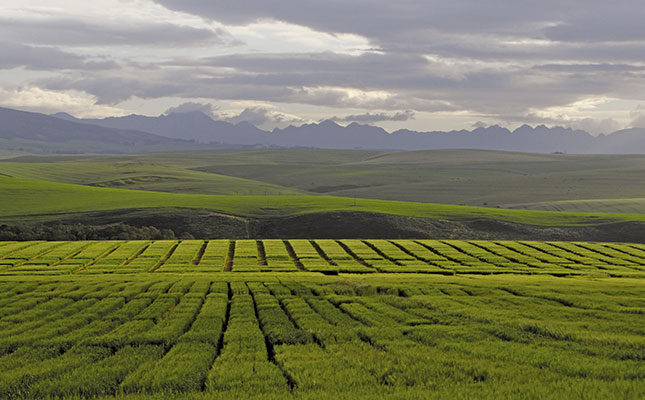 The South African Barley Breeding Institute has released two new barley varieties, Agulhas and Hessekwa. Both promise major gains in yield and disease resistance. Agulhas, named after the southernmost tip of the continent, has high yield potential, medium percentage plumpness and average kernel nitrogen as indicated in tables 1, 2 and 3.
It is recommended for all production areas in the southern Cape. Hessekwa means 'people of the trees', and refers to the Khoikhoi people who once lived at the foot of the Langeberg Mountains. It also has high yield potential, high percentage plumpness and average kernel nitrogen (see tables), and is suitable for all southern Cape production areas (dryland). This variety has the added feature of being resistant to leaf blotch and rust.
The new varieties were compared with the standard Erica cultivar in a national line evaluation trial held in 2013. The main objective of this evaluation was to compare the best lines from different breeding programmes by planting them under the same soil, climate and management conditions to evaluate yield, grading characteristics and malting quality. During the evaluation, another new line, S14, was earmarked as a potential new variety. It is standard practice at the institute to ensure varieties are awaiting trial.
Barley Evaluation Committee
Positive feedback on the new experimental varieties' agronomic performance, brewing and malting was presented to the national Barley Evaluation Committee at its meeting in September.
According to Henk de Beer, chief operating officer of the Sentraal-Suid Co-operative Ltd, both varieties showed more vigorous growth with higher percentage tillering and higher disease resistance (when a preventative spraying programme was followed), than that shown by Erica, the dominant variety in the area.
Good performance
Both Agulhas and Hessekwa performed well against Erica and Disa in the Overberg area. Although conditions were either too wet or too dry in someareas after germination, growth was excellent, with low disease infestations, according to Pierre Laubscher of Overberg Agri. Nikki Else, SAB Maltings chief maltster, says that the Agulhas variety had proved itself
well in malting trials, both in terms of the brewing process and packaged product quality.
Hessekwa's first year malting trial was also successful, with very efficient moisture uptake compared with other varieties, while its brewing trials were positive in all areas including packaged product quality. These are important characteristics that brewers take into account when assessing a variety.
These new generation barley varieties show promise for achieving throughput and delivering performance against key brand quality promises. An expected 7 000t of Agulhas and 3 200t of Hessekwa will be produced in this crop year and it is anticipated that this will increase to 50 000t and 25 000t respectively next year. SA's total barley production for 2014 is estimated at 303 786t.
Phone Francois Smit on 079 505 1229 or email [email protected]