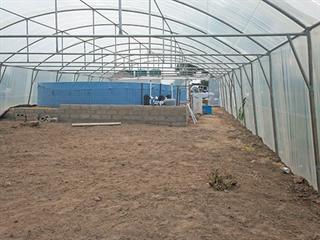 Many entrepreneurs starting new aquaculture projects want to know where they can buy filters, tunnels, heaters, blowers, nets and other essential equipment. What they really want to know is if there are any 'one-stop shops', where systems are available in kit form.
The short answer is no, because such systems need to be built according to the specific needs of the project. In fact, turnkey solutions to aquaculture projects have a bad history in Africa. In the 1980s and 1990s, the fledgling catfish industry was hijacked by so-called system designers who attempted to earn large sums by designing and promoting untried high-tech systems. And fish farming in South Africa still has a bad name due to such expensive and complicated systems failing.
Specialisation
In warm-water aquaculture, the specific demands of the site, the proposed investment, water availability and the culture method require a wide variety of different solutions. No two projects are exactly the same; the equipment required for a tilapia farm in Limpopo may be very different to one in the Western Cape. However, certain elements do remain the same. These include grow-out tanks, filtration, feeding systems and water-warming, all of which require equipment that may be locally available, or else will have to be manufactured here.

Heat pumps are an economical way of heating water – but finding a supplier who believes in service delivery can be a challenge!
Inferior service
Unfortunately, South Africa has an increasingly bad record in product sales and service delivery to aquaculture. All too often, the quality of the equipment is poor, the cost is high and there's no after-sales service. Recently, I purchased an expensive heat pump from an East London company. Not only did the supplier 'forget' to send the equipment for three weeks after payment, but 48 hours after installation it suffered a technical failure.
The company demanded R3 400 upfront before it sent someone out to determine why the equipment had failed. In my experience, this type of 'customer relations' is becoming far too common, and is a serious impediment to the successful completion of aquaculture projects. Suppliers need to get their house in order. A happy customer becomes a repeat one – it's that simple.
Tunnel suppliers
Some of the worst culprits are tunnel suppliers. In fact, many in the aquaculture industry regard them as almost a nuisance. Unless you are a large-scale farmer requiring a dozen multi-span tunnels, chances are you will be given very poor service from some of the largest tunnel and plastic suppliers. They are likely to try to palm off agriculture tunnels on you. These have all sorts of cross-bracing (for hanging plants from), and are made of plastic designed for growing various vegetables. They are totally inappropriate for aquaculture.
Sourcing equipment
I recently enquired at a big tunnel and plastics company to find out the specific merits of clear versus tinted tunnel sheeting for heating water – and was met with minimal help. Months later, I'm still waiting for the technical manager to give me the promised information. Despite this sorry situation, it's important to remember that South Africa does at least have most of the equipment required for fish culture. It's just a case of ferreting out what's available – and appropriate – for local conditions, and learning to deal with suppliers who are often unhelpful and, occasionally, downright greedy.
Nicholas James is an ichthyologist and hatchery owner.