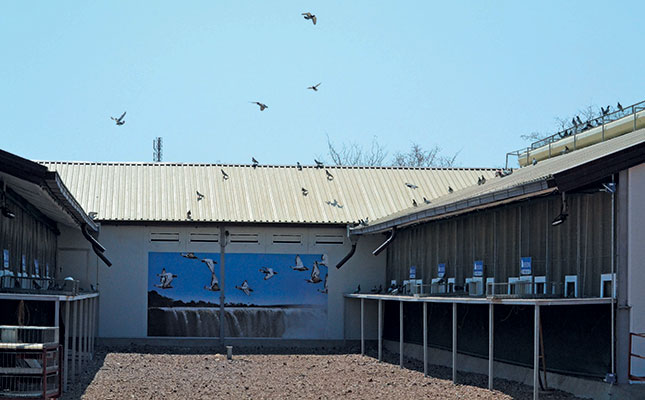 As I write this, about 1 000 racing pigeons are in training over the picturesque landscape of the Victoria Falls in Zimbabwe.
They are the inaugural entries of the first season of the Victoria Falls World Challenge Pigeon Race (VFWCPR), with a whopping US$700 000 (R10 million) in total prize money.
The final event is scheduled for 28 January 2017. Five longer road training Hot Spots, each with a combined cash prize of US$30 000 (about R420 000), will take place before then.
Giving back to nature
According to the organisers, the event will benefit wildlife conservation efforts, including "highly commendable anti-poaching trusts whose under-funded, yet unyielding, work in the area protects a variety of species, such as rhinos, elephants and lions''.
Underprivileged communities are also set to gain from the event.
Pigeons have been entered from the UK, the US, Canada, China, Australia, Romania, Angola, Belgium, Germany, Kuwait, Bulgaria, Portugal, Trinidad, France, Poland, South Africa and other countries.
A professional team
Geoff Armand, a business CEO and a racing pigeon fancier for almost 50 years, is the general manager of the VFWCPR. Karen Taylor, an accountant, is the administration and finance manager, and is assisted by Geoff's wife, Caroline.
Richard Hulley and Bob & Trish Henson are on the board of directors. The loft site administrator is Kevin Fry and the race director is Dr Wim Peters.
The race veterinarian is Dr Daz Karenga, who has gained extensive experience in the Department of Veterinary Services of Zimbabwe. Gauteng champion fancier, Johann Grobbelaar, is head trainer.
Their combined knowledge of pigeon racing and veterinary science makes this a 'dream team', and their skills are reflected in the care of the pigeons.
A health and fitness monitor is on-hand, and minute alterations are made to the training schedule as needed. Distances will be lengthened in stages to tone the birds' muscles for the final race.
Loft and road training is in full swing and competitors are hoping for a share of the Hot Spot prizes.
Visit victoriafallswcpr.com.
Thomas Smit is a racing pigeon selector, and a freelance journalist and writer.