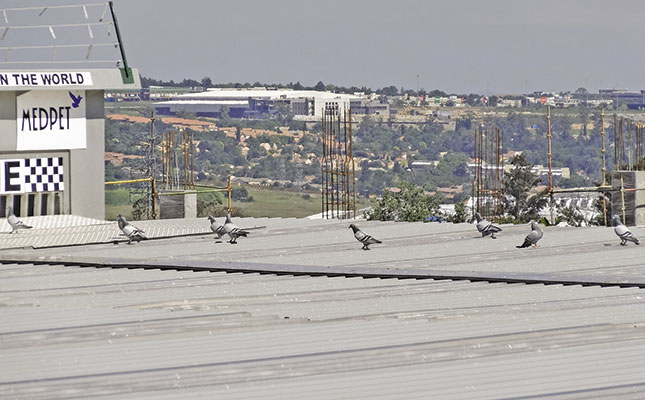 The winner of the first SA Million Dollar Pigeon Race (SAMDPR) back in 1996 was called It's Worth a Flutter – and that set the tone for the future of this prestigious event that attracts princes and sheiks, beginners and champions every year. But while many participants dream of striking it rich in the SAMDPR, others are there mainly for the challenge of being the one to breed the winning pigeon.
These are the breeders who spend days – and sleepless nights – studying the pedigrees of top-performing pigeons around the world to determine ways in which the gene pool of their own flock can be improved. It follows then that fanciers selling pigeons with SAMDPR achievements in their pedigrees will secure higher prices. As SAMDPR head trainer Corrie Naudé says: "Every year, the quality of the SAMDPR gene pool progresses and every year the overall class of participating pigeons increases.''
Often, introducing a singular pigeon acquired from the SAMDPR auctions will increase the standard of a loft from mediocre to champion status! Take US champion Dave Clausing, for example. His birds came first (2002), third (2003) and fourth (2005) in the SAMDPR finals – achievements that awakened the pigeon world to the importance of acquiring the 'correct' One Day Loft-type pigeon.
Big names from around the world
At the time of writing, US fancier Frank Locante leads the field in the 18th SAMDPR Grand Averages. A number of well-known names are to be found in the top 100, including the Koopman Racing Team and Team Hooymans (both from The Netherlands); Hamilton Racing (Australia); Helmut & Alfons Klaas and Andreas Siller (Germany); Karel Klemens (Czech Republic); Mishal Ead (Kuwait); Jos Thone and Hok Jos Vercammen (Belgium); and the Paul Smith Syndicate (UK).
The Helmut & Alfons Klaas partnership (currently 61st), bred the winners of the 2007 and 2011 SAMDPR winners (the latter in partnership with Kitchenbrand Lofts). South African entrants include the Gaddin Bros & Charl Stander, Glenda's Loft, Kitchenbrand Loft, Loft Einkamerer, JW le Roux, the JSO King Syndicate, Poggenpoel & Sons, and FW Munnik.
Abdulwahab Ali Aldahoum from Kuwait leads the SAMDPR car race averages after completion of the fourth race. The first four SAMDPR Hot Spot Car Race winners are:
Tage Gravesen (Denmark); RMC Loft (US); Al-Abraq Loft (Kuwait); Belgica-De Weerd (Belgium).

For more information on the SAMDPR, visit www.scmdpr.com.
•
Email Thomas Smit at [email protected]. Subject line: Pigeons. ?FW
•
NOTE: Henceforth, our pigeon column will appear in the first issue of every month.