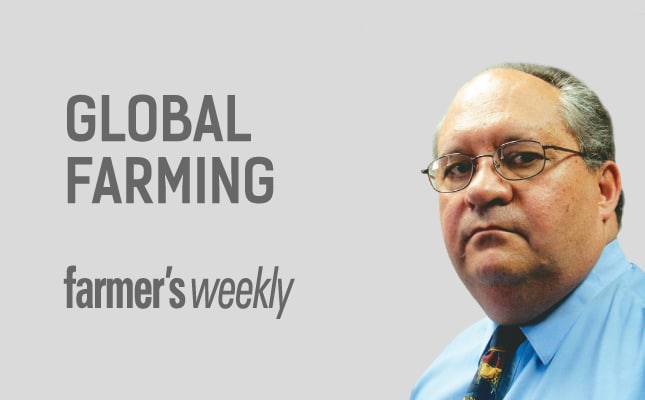 In 2015, the International Monetary Fund adjusted its estimate of global economic growth downwards three times. This year, the global economy is expected to do slightly better, growing by 3,6%.
Developed economies such as the US and EU are still doing relatively better and seem to have recovered from the 2011/2012 crisis. Emerging markets are not doing as well. Chinese economic growth has slowed and commodity prices have dropped sharply.
The prices of energy commodities such as oil and coal have decreased by 55% since 2011, metal and mineral prices by 43% and precious metal prices by 35%. This has resulted in lower export earnings for emerging markets and some of these economies moving into recession.
The recovery of emerging market economies is limited by the rising debt of the private sector. Corporate debt for one has increased to nearly three-quarters of world output.
The highest increase in debt has occurred in China, Turkey, Brazil and India. Corporate debt has not increased to the same extent in South Africa. Higher interest rates and currency devaluation will hamper the servicing of these loans.
The slowdown in China has also affected growth in developed markets. The lower commodity prices has resulted in lower inflation and, in some cases, even in deflation.
Despite high unemployment in the euro area, growth conditions here are looking better, but not as good as in the US and UK.
South Africa's outlook
Growth in the SA economy has been erratic and slow. In the second quarter of 2015, the country's economy contracted by 1,3%, then grew by a dismal 0,7% in the third quarter.
According to the Reserve Bank, the drought and electricity shortages were the main causes of the lower growth. A decrease in mining activity as mines cut production as a result of lower mineral prices was another major contributor to slower economic growth. Mining output decreased by 6,4% and 9,8% in the second and third quarters of 2015.
The Reserve Bank estimated potential growth for the SA economy at 1,8% for 2015. This means that changes to macro-economic policy will not succeed in increasing growth to more than 2%. To increase growth to 4% or 5% will require substantial changes to the SA economy. Therefore, the outlook for 2016 remains weak.
Agricultural production
The ongoing drought will limit agricultural production and result in higher food inflation, especially as the weakening rand increases imported inflation.
The demand for minerals will not increase as long as Chinese demand remains weak.
Global forecasters expect commodity prices to decrease further in 2016 before recovering. Lower commodity prices can subtract up to 0,5 percentage points from economic growth if commodity prices decrease by 20%.
On the other hand, the consumer's situation has improved since 2011. Consumer debt as a percentage of disposable income has decreased, while disposable income has increased.
Nonetheless, consumer income is under pressure from rising personal income taxes and electricity tariffs. Negative employment growth will also limit demand growth. Households do not have pent-up demand that can boost growth if consumer confidence increases.
The weaker rand and lower commodity prices have resulted in lower exports while the price of imported products has increased.
Not helping
Higher government debt, a weakening currency and lower government income as commodity prices remain low have seen credit rating agencies downgrade their rating of the SA economy.
Unfortunately, instead of addressing the issues that limit growth, President Jacob Zuma replaced Finance Minister Nhlanhla Nene with an unknown entity. Although backbencher David van Rooyen lasted only four days in the post before being replaced by Pravin Gordhan, the bizarre shuffle spooked financial markets and resulted in a sharp decrease in the value of the rand to more than R15 to the US dollar.
While Zuma may joke about the fact that economists believe prices are determined by supply and demand, the market will punish what it regards as actions detrimental to the economy.
The SA economy is still strong enough to grow in spite of these challenges. However, this will not happen if politicians try their best to kill the goose that lays the golden eggs.
Dr Koos Coetzee is an agricultural economist at the MPO. All opinions expressed are his own and do not reflect MPO policy.