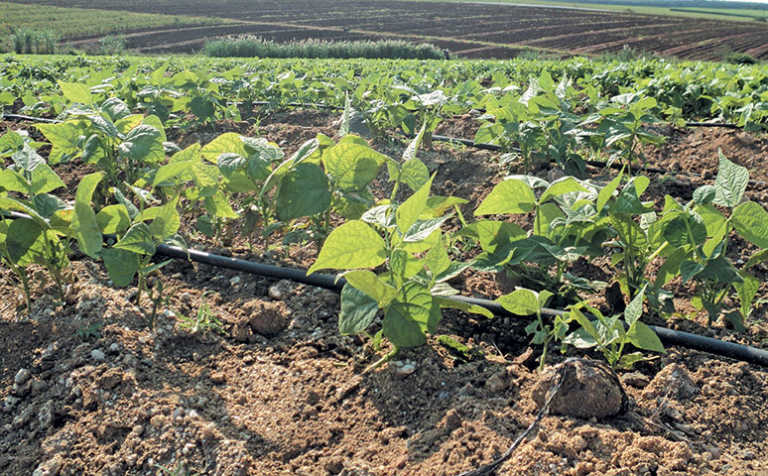 AmaVeg is a thriving, 85ha vegetable farm in Komatipoort, Mpumalanga. It forms part of the Timbali Technology Incubator, a non-profit organisation started in 2003, to provide technical skills and technology to clusters of small-scale farmers.
The aim of the project is to enable these farmers to compete with commercial farmers.
amaVeg is just one of the many successful agri parks Timbali has created in recent years and is proof that, if managed correctly, agri parks can help unemployed youth become successful farmers.
READ 'Soil Sista' profits from the informal vegetable market
Operations manager for amaVeg, John Mangani, is an agronomist from Zimbabwe. He has spent most of his life involved in various farming businesses, and has been with amaVeg since its inception in 2015.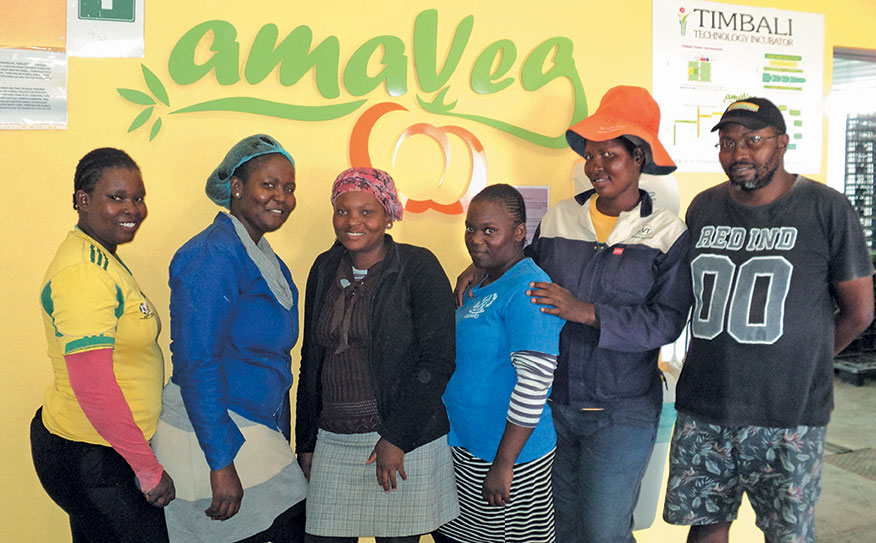 He says the farm provides jobs to nearly 100 people from marginalised communities, and specifically targets women and young people between the age of 18 and 35.
The farm mostly produces baby vegetables for the export market, and sells about 4t a month. Yellow patty pans, baby marrows and baby brinjals are its star sellers. The farm also plants green patty pans, green beans and chillies.
A viable model
When amaVeg started its operation, it received over 1 500 applications. The selecting process required that applicants were able to perform basic farming tasks, such as weeding 100m of land a day. They were also assessed on how quickly they could plant seedlings.
"We really tested their speed and commitment. Eventually we ended up with this group of 40 farmers," explains Mangani.
A few of the applicants had a farming background, and some had worked as general labourers on other farms. The majority were unemployed and eager to find a way to feed their families.
About 90% of the employees are female. Men predominantly make up the support staff, who drive the tractors or do the heavy lifting in the packhouse.
Mangani says the project was not purposely female-driven, but when they started the recruitment process, they quickly realised that most of the men did not have the soft touch needed to farm baby vegetables.
"These vegetables need to be delicately handled, and we found most of the produce coming from the men was bruised. The men lack patience. Women are naturally more careful. We also found the women were more reliable."
The 40 farmers are grouped into teams of five. They farm 1ha at a time to ensure that the baby vegetables are managed and harvested optimally.
By the end of the season, each farmer has been responsible for and gained an income from at least 2ha.
Planting and management
Mangani explains that baby vegetables require the farmer's full attention. "You must be on the farm the whole time. If you leave the vegetables for two days you can see it in the quality.
"There is also a limited time in which you can harvest to meet the size requirement; I check each block every morning."
Experience has taught him what to look for.
"If the vegetables look a certain way in the morning, I know what they will look like by the end of the day, and at what point they must be harvested."
READ Maize harvest progressing slowly due to late plantings
Seedlings are planted by hand, and the farmers are responsible for the general maintenance and harvesting of each block.
Mangani manages crop protection and fertigation. He also ensures a soil analysis is done annually, and that the fertiliser programme is properly implemented.
"I involve the farmers in everything I do. Even though they are not responsible for crop protection and irrigation at this stage, they must still understand the principles and the impact it has on the bottom line, both from a cost and profit perspective."
Once harvested, the produce is sent to the on-farm packhouse, where it is graded for the different markets and then shipped out.
The farmers are paid according to what each block has produced, minus the input costs and levy they pay for the use of the land. Mangani says that profitability remains a challenge, as input prices have gone up, but producer prices have remained the same.
The farm's location means vegetables can mostly be planted only in winter, due to high summer temperatures.
READ The benefits of farm trials – Part 1
Therefore, amaVeg shuts down during January, when the markets are quiet, and resumes again in February. They start with soil preparation and consult with their markets to find out what quantities of particular vegetables are needed each week. Seedlings are planted accordingly.
amaVeg sells mostly to export markets in Europe and to the Shoprite Group's Freshmark label in South Africa. Lower-grade vegetables are sold wholesale to the local fresh produce markets.
Finding markets
Mangani admits that when the project was launched, Timbali didn't know much about the different markets.
"The previous owner of the farm introduced us to Freshmark. However, Freshmark only procured from us if its other suppliers could not make up an order, so it was inconsistent.
"We proved ourselves with our good, consistent quality and today we have a good supply contract with them. Last year they increased the supply demand by 33%."
Mangani says greater profits lie in the export market, and amaVeg is aiming to increase the produce it sends to Europe.
"In 2016 we exported 30% of our produce [to Europe], and today it's 50%. This year we want to push it to 70% to increase the profitability of our farmers."
Making an impact
Since most of the farmers at amaVeg were previously unemployed, the opportunity created by this agri park has been life-changing.
Mangani says that his goal is to get the workers to the point where they are bona fide farmers, operating independently and earning decent salaries that will improve their quality of life.
"We are still in the development stage, but eventually these farmers will function on their own. So we include them in our monthly meetings and explain the finances on a level they can understand. Each cluster can see exactly how much money they brought in and what the expenses were.
They can then see first-hand where the problem areas are on the balance sheet and what they need to do to become more profitable. We show them clearly where they have failed and how they can rectify it."
Asked why he would rather manage other farmers than farm for himself, Mangani says he is passionate about farming, but also wanted to be a part of something bigger. "I want to be able to make a difference in people's lives and see a change."
Despite his tireless dedication, he believes he has not yet achieved his goal. "Once these farmers are independent and driving their own cars, then I will say I have succeeded. They must be able to sustain themselves when I am not around."
He says another challenge when they started amaVeg was the community's negative perceptions.
"They saw us as just another government project that would not get off the ground. It made us determined to prove them wrong. Now it is satisfying to know we have succeeded.
"Shoprite even came to shoot one of their TV advertisements on our farm. We were very proud. For us to be chosen says a lot about what we are doing here."
Email John Mangani at [email protected], or visit timbali.co.za