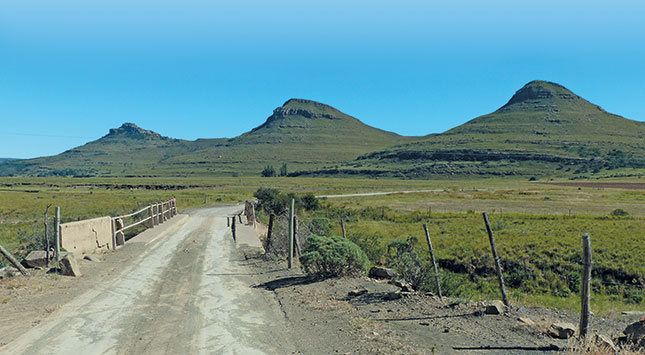 "I'm learning something every day,'' says Zandile Cewu (42) about her relatively short career as a livestock farmer. "It's hard work, but I always look forward to it."
In 2012, Zandile's perceptions of agriculture were transformed when she was forced to swap city life for her family's farms, Brooklyn and Moberly, near Indwe.
"Farming is a long-term investment,'' she says. "You need to be patient.''
The family farms
The story begins in the 1980s, when the commercial farming area of Goeba was incorporated into the former Transkei. Milton Cewu, Zandile's father, took advantage of the opportunity and hired the 118ha farm Moberly. He worked it for years, finally purchasing it in the early 2000s.
In 2002, he added to his land by acquiring the 326ha farm, Brooklyn, through the Land Redistribution for Agricultural Development (LRAD) scheme.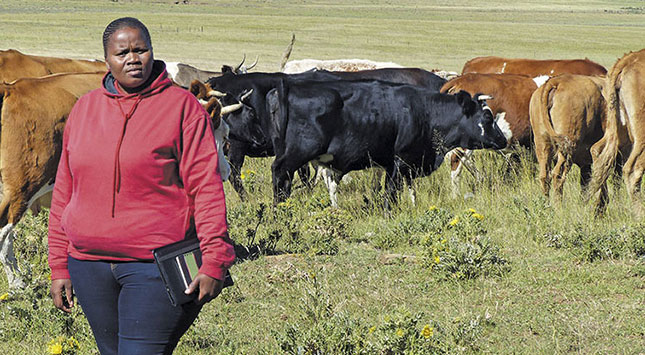 Zandile grew up on Moberley and in 1999 left for Johannesburg to complete a Human Resource Management Diploma at the Midrand Graduate Institute. In 2000, she entered the job market and spent a two-year stint at Vukani FM Community Radio in the former Transkei town, Cala.
By 2003, she had involved herself in a state-funded school nutrition programme in the Eastern Cape's Chris Hani District Municipality, before leaving in 2007 for a permanent call centre position at Real People, an East London finance group.
Tragic loss
In 2012, Zandile's life changed when Milton became seriously ill. "I resigned and came home,'' she recalls. "I was clueless [about farming].''
Fortunately, Milton was still strong enough to teach Zandile the basics of livestock farming. However, he did not accompany her on her first, fruitless search for a registered Simmentaler bull in 2012. She vividly recalls the frustration.
"The first task he gave me was to buy a bull, and I went to an auction in Ida [a nearby district],'' she says. "I couldn't understand a word the auctioneers were saying.''
Although she left the bull sale empty-handed, she bounced back with characteristic tenacity and sourced a bull from well-known emerging farmer, Gcina Madasa, near Elliot. In 2013, Milton passed away, leaving Zandile entirely in charge of Moberly and Brooklyn.
Today, after three years of independent farming, Zandile is immersed in organised agriculture. She is currently the secretary of the Eastern Cape branch of the African Farmers' Association of South Africa (Afasa), and chairperson of the National Emergent Red Meat Producers' Organisation (Nerpo) in the Chris Hani District Municipal area. She has also increased her own farming interests by renting another farm near Indwe, the 350ha Heyst.
Simmentaler cattle
Zandile has 73 Simmentaler-type females, divided into two herds of cows and heifers, with the bull rotated between the two herds on a monthly basis. The majority of calves are born between October and March. In the 2015/2016 season, the collective herd achieved a calving rate of 70%. Calves are weaned between seven and eight months.
Since 2008, Milton had bought only registered Simmentaler bulls, a tradition that Zandile is keen to uphold. The vast majority of her calves are Simmentaler-type animals.
Much to her irritation, stray Nguni bulls sometimes break through Brooklyn's delapidated boundary fences, which has resulted in a small percentage of Nguni-type calves. "I want to keep it a Simmentaler herd, and I get angry when other bulls get into the herd,'' she says.
Zandile has started buying weaner calves from surrounding farmers and fattening them in her small, on-farm feedlot before marketing them to local abattoirs or traditional markets in the former Transkei.
The cattle receive a salt/protein lick in winter and only salt in summer, but Zandile plans to add a summer phosphate lick. Her livestock are supported by 9ha maize and 8ha oats, and she intends establishing 9ha of lucerne along the Doorn River.
Animal health
During the past few years, the Eastern Cape Department of Rural Development and Agrarian Reform has assisted Zandile in adhering to a standard inoculation and dosing programme. She has also joined Nerpo's Syndicate Livestock Scheme, which aims to assist emerging farmers to improve their beef herd management and marketing skills.
Zandile dips her cattle every two weeks in summer, and once a month in winter. In 2015, due to outbreaks of redwater in the area, Zandile blocked her cattle with a recommended injectable solution.
Smallstock
Zandile also farms about 100 Merino ewes, achieving a lambing percentage of 80%. However, she has struggled to rear lambs, weaning only 53 in 2015. Merino rams are sourced from local stud breeders, but, in 2015, Zandile sourced two Merino and two Boer goat rams through the ECDRDAR.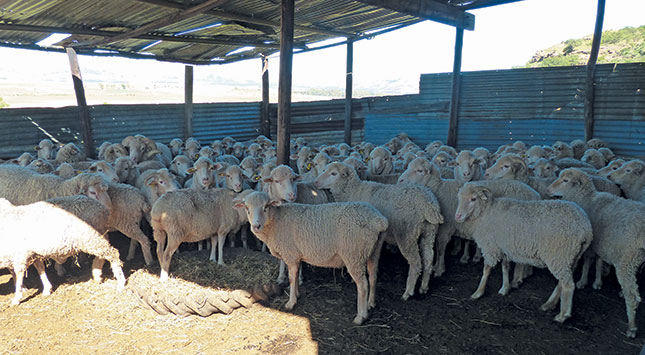 The Merinos are shorn on Brooklyn and produce roughly four bales a year, which Zandile markets through BKB. She also farms a flock of 43 crossbred goats, which achieved a kidding rate of over 100% in 2015. The kids are primarily sold at traditional markets, with the best sales taking place at Christmas and Easter.
Drought
In 2014/2015, Zandile lost two cows and 13 calves in the devastating drought. She was forced to transport water from neighbouring farms to keep her animals alive. "It was a struggle. When I had no water, it was scary," she recalls.
According to Zandile, government's drought support in the region has been disappointing, amounting to only 61 round bales for the entire Emalahleni Local Municipal area. Zandile thus received only one bale, which she had to share with two other farmers.
As she was unable to plant maize for the 2015/2016 season, the effects of the drought will be felt for some time to come.
Other obstacles
Stray dogs remain Zandile's biggest predator problem: she lost two top Merino rams in an attack last year. Stock theft is also a constant threat. "In April last year, thieves came to attack, but fortunately I was here,'' she says. "I called the police and my sister Lulu to come with backup, and we caught two of the thieves. They were local people – people who know me."
There is also the ever-present threat of veld fires, which often start on the outskirts of Indwe.
Crumbling infrastructure, including non-functioning boreholes, run-down cattle- handling facilities and deteriorating roads and fencing are other obstacles that Zandile faces on a daily basis. She says that with increasing input costs, it is proving difficult to deal with infrastructural challenges, and she is now determined to seek help from the state, despite her fierce sense of independence.
"I don't need government handouts all the time,'' she says. "They can assist, but we must work hard for what we are saying we are doing.''
Lastly, Zandile admits that one of her greatest obstacles has been the lack of acceptance from men in the agricultural sector. "At times, we [women] get undermined by fellow [male] farmers who think women can't achieve," she says. "But I knew it would be that way and instead it gives me motivation to get up every day.
As women, we need to work harder to break this wall between male and female farmers."
Phone Zandile Cewu on 076 580 8924. 
This article was originally published on 10 June 2016 in Farmer's Weekly.