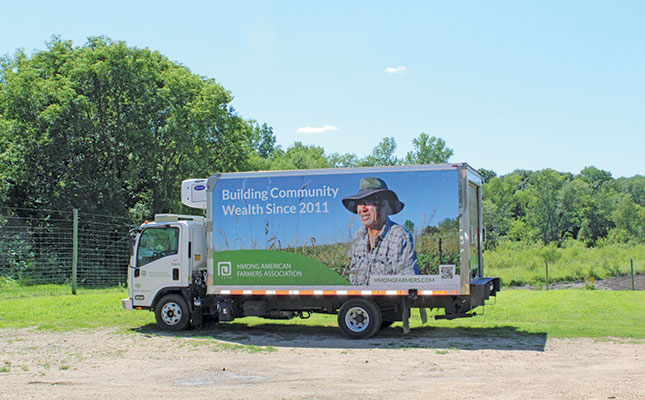 Hmong-American farmers occupy a unique place in the history of Minnesota's local food movement. After Hmong people from Laos and Thailand began resettling in Minnesota in the US in the 1970s as political refugees after the Vietnam War, many families relied on their agricultural heritage to make a living growing produce and flowers for local farmers' markets.
By the late 1980s, Hmong farmers had revitalised farmers' markets in the state, transforming them into some of the most vibrant markets in the country while also converting Minnesotans to Thai chilli peppers and Chinese bok choy.
They provided the fresh produce that fuelled the exponential growth of farmers' markets into suburban communities and urban corridors, and greatly increased the supply of nutritious, affordable food.
Today, Hmong-American farmers are leading the state's local food economy, and make up more than 50% of all the farmers in metropolitan farmers' markets. They are at the centre of a Minnesota-based local foods economy that generates over $250 million (about R3,7 billion) in annual sales.
But despite their popularity and success in changing the food landscape, Hmong farmers, much like other small-scale farmers, continue to face barriers to accessing land, finance, training, research and markets, and building sustainable family businesses rather than surviving from month to month.
Support from the hub
Pakou Hang, an investment banker, is a Hmong American living among the 75 000 Hmong people in Minnesota. She decided to create a model where farmers could share resources, participate in training, and grow to become bona fide, self-sustaining farmers.
"In 2011, I co-founded the Hmong American Farmers' Association [HAFA] because I believe the best people to support Hmong farmers are Hmong farmers themselves. We're all uplifted when those who are affected by an unfair food system lead the change we seek."
Hang explains that the farming and food system is geared towards large farming operations, and those without the financial means to expand are stuck in a vicious cycle of trying to keep costs down while still producing enough to make a living.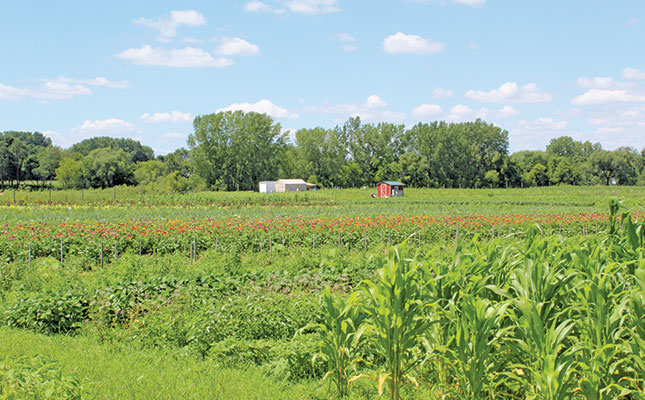 The HAFA Food Hub therefore has a co-operative farming model where resources are shared, while each farmer has complete control over what happens on his or her piece of land.
A team from the hub provides the farmers with marketing assistance and advice on what to plant for the market, technical assistance, financial advice, and help with applying for loans.
"But they're very independent," says Hang.
"They have to ensure they get the crops in on time and deliver quality. They can decide on the pesticides, fertilisers and seed they want to use. There are formal and informal groups that bulk-buy to reduce the costs."
The hub provides communal areas for storage, washing and packaging. It also offers training in winter, when farming activity is minimal.
Hang notes that since the Hmong people do not have a written language, the older generations cannot read or write, which makes filling out application forms for insurance or finance a challenge.
"The Hmong people are rooted in agriculture; everything revolves around seasons on the farm. New Year takes place after the harvest, and there's no calendar. Many still live this way, which makes doing business in a formal setting difficult, even though they're fantastic farmers."
Community buy-in
During their time at the HAFA Food Hub, the farmers have the opportunity to hone their business and agricultural skills, and either sell produce at the food markets or to the hub.
The hub sells members' produce to schools, retailers and institutions, and through community-supported agriculture (CSA) shares.
This is a service where clients purchase a subscription at the beginning of the season and then receive a box of seasonal produce every week.
At least half of the hub's produce is sold through the CSA.
Food hub director Bailey Webster runs the CSA programme, and helps farmers find markets outside of the traditional routes for their 350 varieties of fruit and vegetables, and wide range of flowers.
She explains that there is a seniority system in place for the CSA boxes: the farmers who have been at the hub the longest receive priority when the boxes are packed.
"Farmers are paid retail prices for the CSA produce, and they determine their own prices at the farmers' market. They package their own vegetables with supplies provided by HAFA, while the CSA produce is packed by a dedicated team once a week and marketed under the HAFA label.
"The HAFA story plays a role in the marketing and getting buy-in from the consumers to purchase the produce. We do social media campaigns and newsletters, and hold regular meetings with wholesale buyers to ensure we are visible and our story is heard."
Challenges
The farmers generate about $1 million (R15 million) in annual sales, and an additional $500 000 (R7,5 million) through the CSA, but the hub still struggles to remain profitable without private and government funding.
"We have serious questions to ask about our food and farming systems, and how we can bring costs down to produce food so the farmer and the consumer win. We need a more collective approach," says Hang.
She explains that part of the reason for starting the hub was the realisation that if a farmer failed, it was not necessarily because he or she was a bad farmer; rather, the problems were symptomatic of a farming system not geared towards smaller farmers.
"Financial institutions are not equipped to help small-scale farmers, and the entire compliance system is geared towards big operations."
Although farming was once integral to life in the US, farmers now make up only 1% of the population.
"The more people move away from being involved in agriculture, the less regard there is for the industry and its challenges. We need to build the power of those who are farming again, and we aim to do that by forming structures, and building relationships and communities."
Hang adds that society would benefit if people were helped to set up operations where they could help themselves rather than relying on government handouts.
"This model of co-operative farming isn't new, and it's more sustainable. Pooling resources and going back to co-operative farming is the future. Farmers need to work together and dispel the belief in American individualism. I believe that much of the agricultural system is geared towards treating farmers as silos, when in truth the whole community needs to be viewed collectively.
"Through collective farm business development, education and advocacy, we're building paths to wealth creation, not just income generation, toward a sustainable, fair food economy for all."
Email [email protected].
The journalist's travel costs to visit the US were sponsored by the US Embassy in Pretoria.