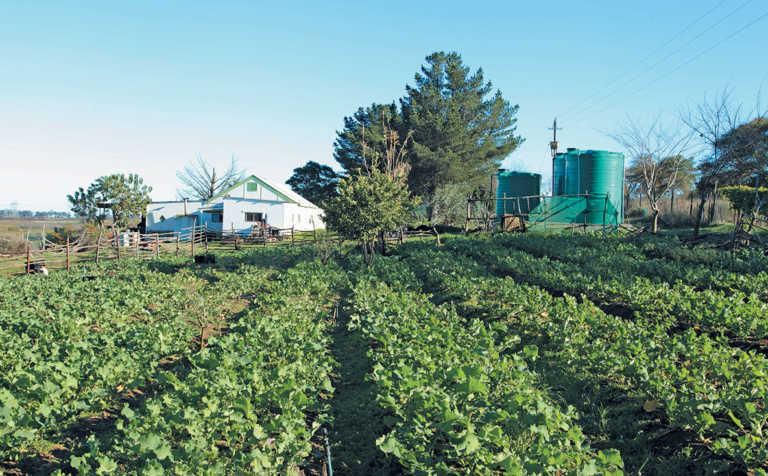 Anastasia Smith ventured into agricultural production after losing her job as an office manager at an air conditioning company in Cape Town in 2011.
Despite little exposure to agriculture, farming was in her blood: her great-grandfather, Dirk Gysbert van Breda, once farmed near Bredasdorp in the Western Cape.
"My great-grandad desperately wanted his children to farm, but none of them was interested," Anastasia explains.
"I bought the farm in 2011 for almost half the asking price, after it had been on the market for almost a year. My mother always tells me how proud he would have been to see what I've accomplished, not only because I manage to make a living off the land, but because of the way in which this new role has helped me to help others."
Since 2012, Anastasia has farmed on a 10ha smallholding near Atlantis, approximately 40km north of Cape Town. She supplies fresh produce to the local community of Atlantis, boosting food security in the area.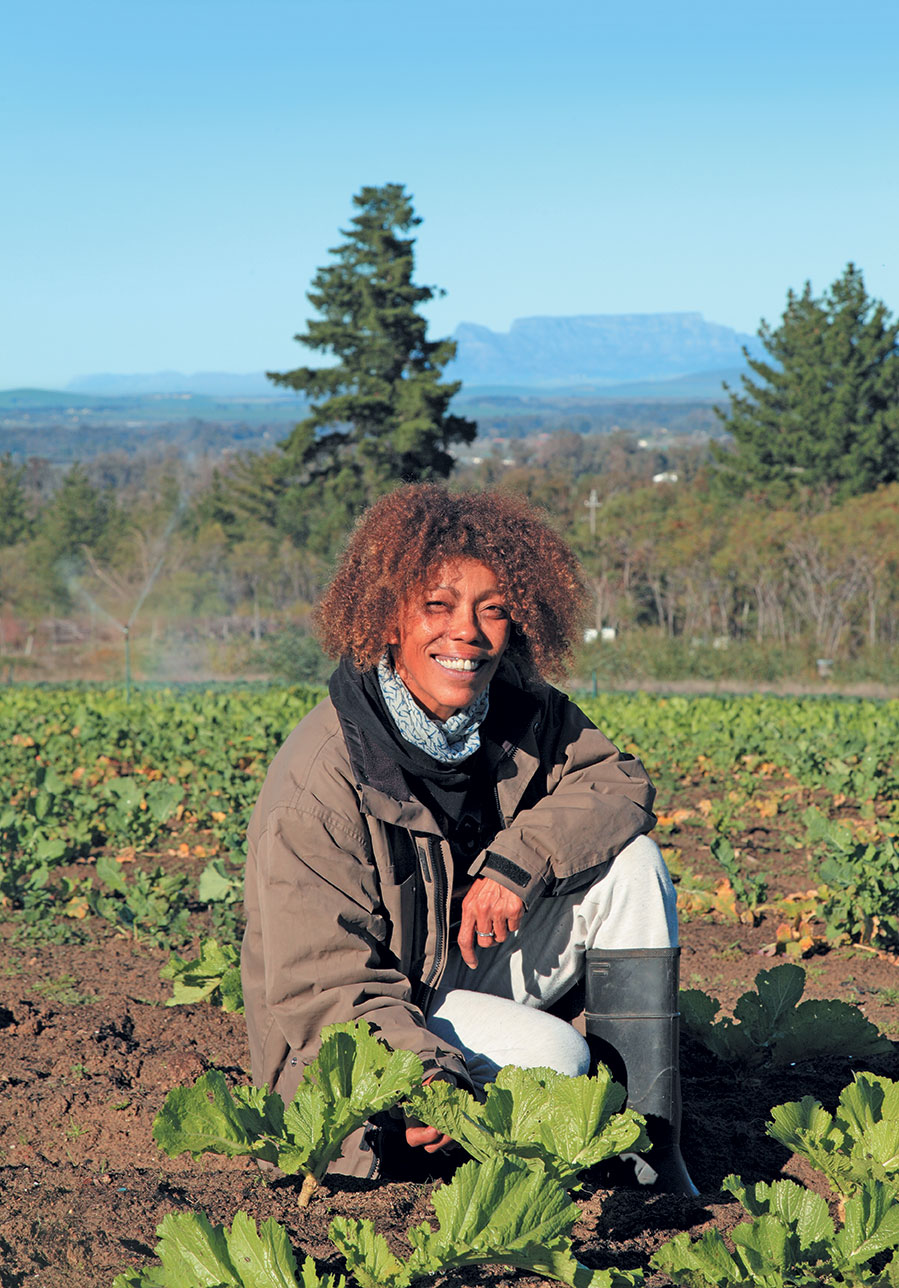 She also mentors three elderly women who produce vegetables in a communal garden in nearby Pella.
These greens are used to feed children in one of the community crèches. In 2015, the garden won the Western Cape leg of the Top Women in Agriculture competition in the Best Community Garden category.
Anastasia was the provincial runner-up and winner in the smallholder division of the same competition in 2015 and 2016 respectively. She is quick to emphasise, however, that she owes her success in part to the goodwill and support of others.
"I understand that people feel threatened, that they don't want to share knowledge because they're afraid of losing their competitive edge. However, they also need to look at the bigger picture and realise that by sharing knowledge and empowering others, they're helping make our country a better place," she says.
Two individuals to whom she feels particularly indebted are Jacob Mapheto, an extension officer from the Western Cape Department of Agriculture in Atlantis, and neighbouring farmer and owner of Fresh Growing Trading, Gary Stirrup.
"Getting production financing was much harder than I anticipated, especially because I had no previous production experience," Anastasia recalls.
"Jacob was a great help during that time, and remains so today. He assisted me with the drawing up of a business and marketing plan, and grant and funding applications. He also helped me access various training programmes that focused on production and financial management."
Gary supplies Anastasia with market support, and played a hands-on role in her development, helping her put into practice the theory she was reading and learning.
"Gary was so amazed when he saw the quality of my produce that he offered to market it. Up until then, all my produce was sold informally to customers in Atlantis for much lower prices than those attained in the formal market."
Gary also gives Anastasia production advice concerning fertilisation, watering and pest management.
"He comes to the farm from time to time to see how I'm doing, but when I see something suspicious or out of the ordinary, I simply take a photo of it and send it to him. He then advises me over the phone on what actions to take, or comes to the farm to have a closer look. He also guides my planting decisions, based on what's happening on the market."
Anastasia belongs to social platforms such as Facebook, LinkedIn and Twitter, and reads as much as she can to gain knowledge. Her favourite magazine is Farmer's Weekly; she always has one in her bag to read up on the 'interesting things' other farmers are doing.
Production
Anastasia grows, among other vegetables, Swiss chard, African leaves, kale, mustard, spinach, rapeseed, lettuce and spring onions. She recently began experimenting with cauliflower, with promising results.
"I usually test a new crop in a couple of rows before planting it on a larger scale. You do not want to plant large volumes of a crop you are unfamiliar with; mistakes are too costly."
Crop rotation is used as far as possible to break the disease cycle. Crops such as rapeseed or mustard are therefore planted after spinach or Swiss chard. In addition, a row of spring onions is planted between every third or fourth row of other vegetables, as it seems to ward off insects.
Production is highly labour-intensive, and Anastasia does not have any farm implements. She rents a communal tractor and driver for R160/ hour when she needs it.
"At the moment, I have only half a hectare under production, so it takes less than half an hour to rip the soil and prepare it for planting," she says.
Anastasia applies chicken manure and Soil Feed fertiliser a few weeks before seedlings
are planted. The application rates are based on soil test analysis. She buys seedlings either from Gary or from a nursery in Somerset West, and plants these by hand.
The second week after planting, she applies additional nutrients via fertigation, or in the form of chicken manure.
"We plan production for a continual harvest," she explains. "The rows are therefore divided into sections that are harvested every other week, to give them enough time to recuperate before the next harvest. Over-harvesting will have a very negative impact on the productive life of the plant, and, in effect, your bottom line."
Irrigating optimally can be tricky, according to Anastasia. In winter, the lands are irrigated once a day for 30 to 45 minutes; in summer, they are irrigated twice a day, in the morning and evening, for up to 90 minutes.
She has found that irrigating in the evening instead of in the afternoon results in less evaporation, which, in turn, allows for a shorter irrigation period the following morning.
Funding and infrastructure
"Small-scale farmers like me struggle to get funding when we need it. We thus have to make plans to overcome sticky situations caused by poor cash flow," Anastasia explains.
For example, a water tank on her farm failed last year, and with only R1 500 in her pocket, the only solution was to build her own reservoir.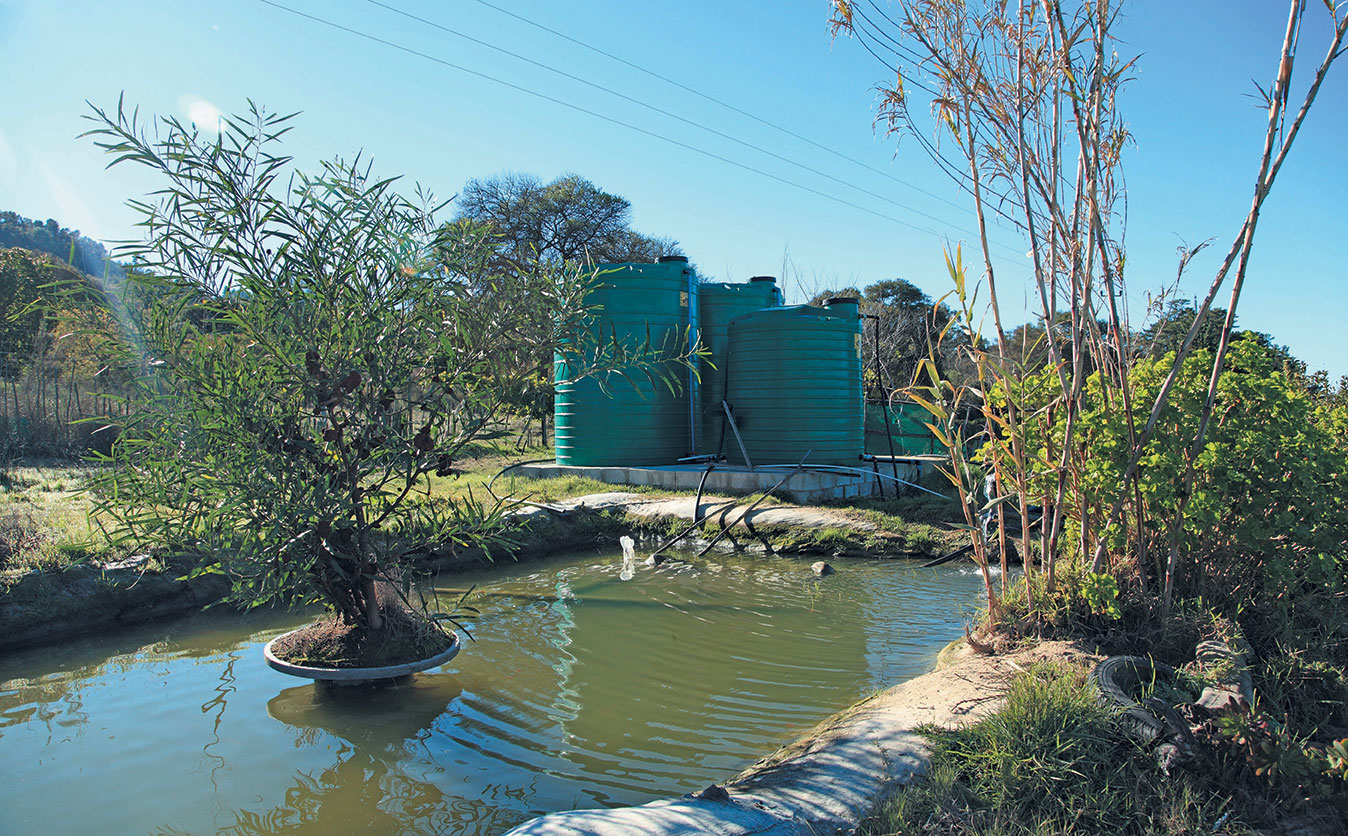 Last year, however, brought good news for Anastasia: the Western Cape Department of Agriculture agreed to fund the erection of shade nets worth R2,4 million over 1ha of her farm.
"The shade nets will be like a dream come true," she says. "They'll help increase the volumes of greens produced on the farm, and also improve the quality of my produce by providing protection from the wind and sun."
Unfortunately, the nets have yet to be erected, as the demarcated land was later identified as a protected area.
An investigation found, however, that there were no endangered species present on the land, and Anastasia has applied for rezoning, which will enable her to expand production by an additional 5ha. The results of the application should be released within the next two months.
"The nets will also enable me to create new employment opportunities. At the moment, we have four full-time employees and make use of contract workers from the community during harvesting."
Email Anastasia Smith at [email protected].