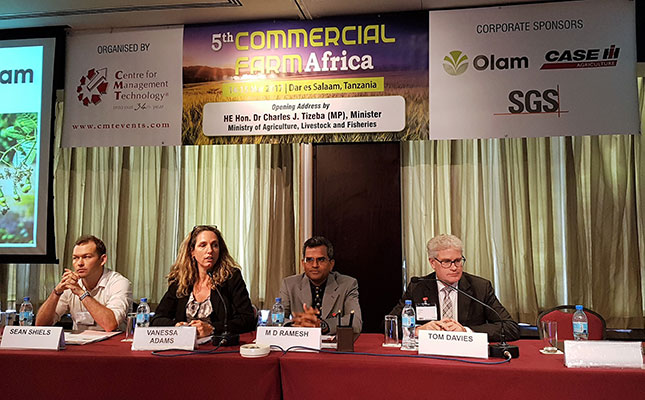 Subjects on the agenda included discussions on how public and private sectors can play a bigger role in transforming Africa's agricultural sector by modernising and introducing innovative technology to farms, increasing farm productivity, investing in agro-related and value-added processing industries, and investing in transport infrastructure and post-harvest storage facilities.
Case IH were sponsors at the event and Tom Davies, who leads the company's Middle East and Africa team responsible for special projects in the agricultural sector said, "our aim is to make the ownership of a large farming enterprise – and in particular the detail mechanising of it – as simple and economic as possible for the highest returns".
In his presentation, Davies described Case IH's successful business approach.
He explained how the key elements of this are collaborated with professional producers to develop products, services and complete solutions to focus on productivity enhancements to improve customers' return on investment, continuous investigation and application of technology to minimise the risks of farming, ensuring a knowledgeable network of employees, dealers and distributors, flexible financial services offerings and accessible parts and service support.