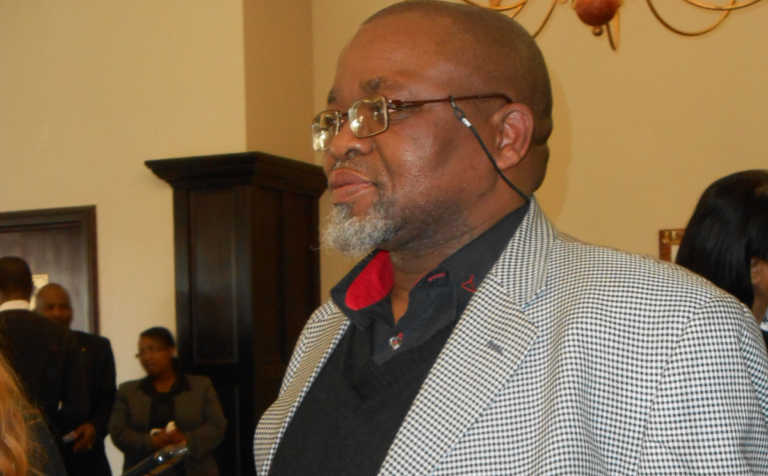 National agricultural union Agri SA has assured its members and the general public that it will continue its fight to have the potential exploration for and mining of South Africa's terrestrial shale gas reserves, also known as fracking, stopped before it starts.
This was after Agri SA's provincial affiliate, Agri Eastern Cape, recently submitted arguments to the Supreme Court of Appeal (SCA) in Bloemfontein in opposition to an appeal lodged by Minister of Mineral Resources Gwede Mantashe and his department (DMR).
A statement by Agri SA explained that Mantashe and the DMR were appealing an October 2017 ruling by the then Grahamstown (now Makhanda) High Court in favour of Agri Eastern Cape and a group of interested landowners who had argued then that the minister of Mineral Resources did not have the authority to promulgate technical regulations pertaining to the environmental aspects of mining exploration and other activities.
The statement said that in the Grahamstown High Court, Judge Gerald Bloem had ruled that only the minister of Environmental Affairs had the powers to make such regulations.
Janse Rabie, Agri SA's policy head of Natural Resources, told Farmer's Weekly that Mantashe and the DMR were now appealing Bloem's ruling and that Agri Eastern Cape was fighting this appeal.
"It doesn't make sense to allow the minister of Mineral Resources to be responsible for promulgating environmental regulations for mining activities. It's the equivalent of having a wolf in sheep's clothing," Rabie said.
Agri SA has repeatedly made known that it fears the negative impacts that fracking may have on the country's natural environment, particularly on its freshwater and other farming resources.
A statement issued recently by the Department of Environmental Affairs (DEA) explained that the "One Environmental System" for mining came into existence in December 2014 to streamline the licensing processes for mining, environmental authorisations and water use.
"Under the One Environmental System, the Minister of Mineral Resources issues environmental authorisations and waste management licences in terms of the National Environmental Management Act [107 of] 1998 and the National Environmental Management: Waste Act [59 of] 2008 respectively, for mining and related activities. The Minister of Environmental Affairs will be the appeal authority for these authorisations," the DEA's statement said.
Rabie said that the SCA in Bloemfontein had reserved judgment in Mantashe's appeal of Bloem's ruling, and that no indication had been given of when this judgement would be pronounced.