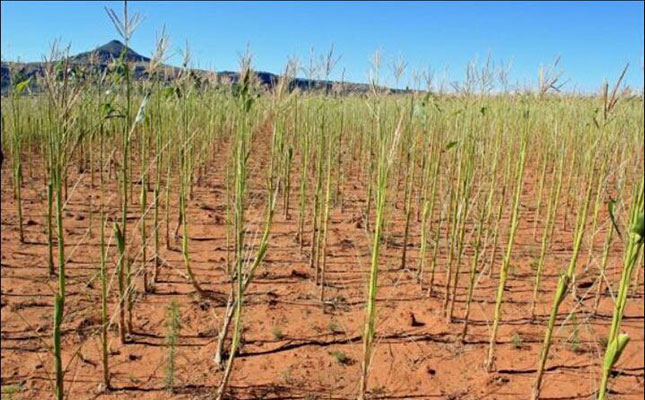 Pesticide manufacturers had already submitted products for approval, and products for controlling the pest were already available on the market, according to a DAFF statement.
In the interest of human safety and pest resistance management, the department encouraged the use of registered products in terms of the Fertiliser, Farm Feeds, Agricultural Remedies and Stock Remedies Act (No. 36 of 1947).
READ How to ensure effective crop spraying
It called upon grain producers to obtain technical advice from DAFF, pesticide manufacturers, distributors and agribusinesses before using any product.
Producers could also contact CropLife SA's Dr Gerhard Verdoorn on [email protected] for more information.
Indoxacarb, chlorantraniliprole and emamectin benzoate were amongst the products available that had proved to be effective against fall armyworm, according to DAFF.
Active Ingredient 
IRAC Group 
Registered in South Africa
Registered on Maize Y/N 
Registered on Maize in South Africa against Spodoptera frugiperda
Indoxacarb
22A
Y
Y
N
Chlorantraniliprole
28
Y
Y
N
Chlorpyrifos
1B
Y
Y
N
Thiodicarb
1A
Y
Y
N
Methomyl
1A
Y
Y
N
Benfuracarb
1A
Y
Y
N
Lufenuron
15
Y
N
N
Emamectin benzoate
6
Y
N
N
Spinosad
5
Y
N
N
Spinetoram
5
Y
N
N
Bacillus Thuringia NSIS var. kurstaki
11A
Y
N
N
Carbosulfan
1A
Y
Y
N
Compiled by: Crop Life, IRAC, North West University and Pannar
The presence of the pest would be notified on the International Plant Protection Convention's portal, as per South Africa's international pest reporting obligations. SADC member countries would also be notified and regional control measures would be discussed.
Fall armyworm had been reported in Namibia, Malawi and Zambia, among other countries.
DAFF called upon crop producers to report all suspected outbreaks of fall armyworm to Jan Hendrik Venter at the department on 012 319 6384 or 072 348 8431, or [email protected].
Farmers can visit the CropLife SA database on insecticides for trade names of products.