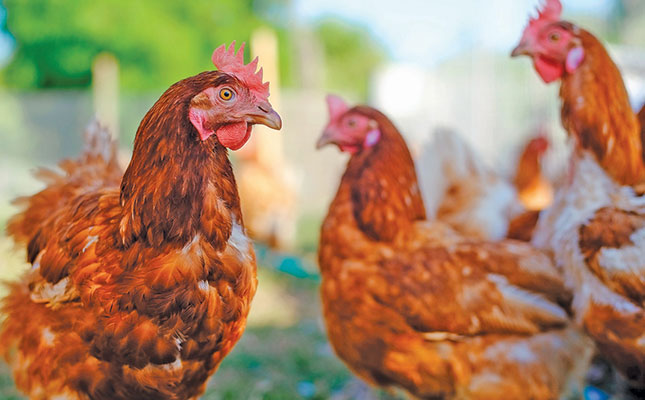 With no new cases of the highly pathogenic avian influenza (HPAI) being reported in South Africa this week, the outbreak seems to be under control, but the spread of the virus through wild aquatic birds is still anticipated.
This was according to the South African Poultry Association (SAPA), which earlier confirmed HPAI outbreaks on six commercial poultry farms in Gauteng, North West and the Western Cape.
According Izaak Breitenbach, general manager of SAPA's Broiler Organisation, the HPAI cases had been well-managed and contained to ensure that there was no further spread to other farms.
"Wild, aquatic bids are our biggest concern at the moment since they pose the greatest threat in terms of spreading the virus to poultry farms.
"We are, however, hopeful that with all the systems [that have been] in place since 2017, we will be able to limit the impact of the virus on the industry."
He said the 2017 HPAI outbreak had a severe financial impact on the industry, with the cost of birds that needed to be culled amounting to R1,8 billion.
"Since then, according to our data, about 50% of small farmers have stopped their poultry farming operations."
Breitenbach pointed out that in accordance with the Animal Disease Act 35 of 1984, government was supposed to compensate both commercial and small-scale farmers for the chickens lost due to culling.
"However, government did not do so in 2017. We call on the government to commit to doing so in 2021, and assist the industry in getting farmers back on their feet."
Meanwhile, the DA called on the Department of Agriculture, Rural Development and Land Reform (agriculture department) to prioritise biosecurity.
According to the statement, the Minister of Finance, Tito Mboweni, had allocated R495 million for biosecurity measures in 2021.
"The agriculture department must now prioritise adequate measures to ensure that South Africa's biosecurity system is resourced, so that it can provide an appropriate level of protection to the poultry industry," according to the DA.