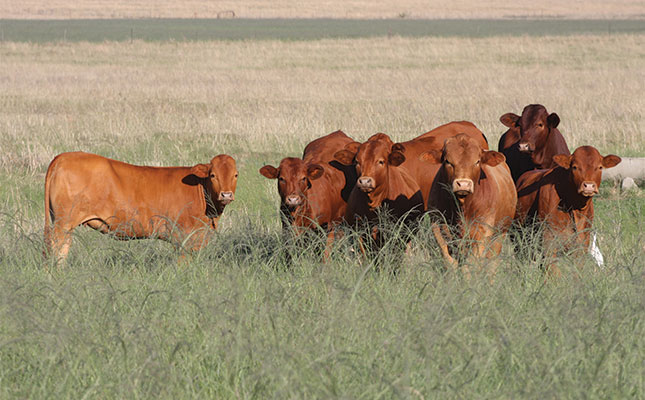 Brucellosis is a notifiable disease, which compels state veterinarians and AHTs from DAFF to test animals suspected of having the disease.
Brucellosis-positive animals are also required to be branded with a 'C' mark, while farms where herds have tested positive need to be quarantined until officially cleared of the disease. DAFF also had to arrange for the slaughter of such animals.
Speaking at the recent South African Veterinary Council indaba in Pretoria, Dr Dietmar Holm of the Department of Veterinary Science at the University of Pretoria, said brucellosis was a herd disease and the livestock industry needed to move away from certifying individual animals as free from brucellosis, and rather determine the status of entire herds.
READ Animal health: what German vets can teach us
Dr Sewellyn Davey, chairperson of the National Animal Health Forum's brucellosis working committee, said as there were no exact figures for the number of livestock in South Africa, the true extent of brucellosis could not be quantified.
Legislation required that heifers between the ages of four and eight months had to be vaccinated against brucellosis, she said.
There were also no standard disease control measures for both state vets and provincial authorities, with vets in a specific province often stating that a particular control measure was not applicable in their region, Davey explained.
She said there was also a big difference in the methodology used to test stud and commercial herds, with stud breeders often only testing a small number of the cattle they want to export or sell, or manipulating eartags to indicate negative test results.
Controlling the disease in communal areas was also difficult, as the cattle of many different owners grazed together during the day, although they were kraaled separately at night.
Dr Trish Oglesby, chairman of the Ruminant Veterinary Association of South Africa, said for the monitoring of the disease to be effective, a large number of herds needed to be tested over a large geographical area, using various sampling techniques.
"We cannot just [take] random samples. We also need to bring private practitioners on board as their clients trust them. We must authorise private vets to brand positive animals with a 'C'."
She said smaller packages of vaccines also needed to be made available to smallholders who owned a small number of animals.
"Control depends on the speed at which samples get to a laboratory. Animals [that tested positive] must also be culled fast," she added.