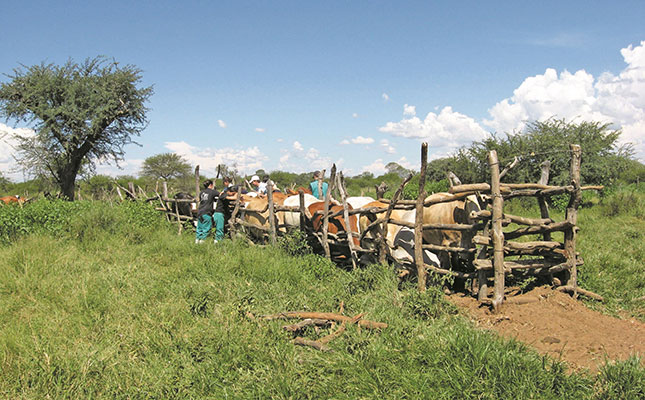 The shortage of veterinary services in South Africa's rural areas needs to be addressed as a matter of urgency, according to Dr Tlotlo Kgasi, president of the South African Veterinary Council (SAVC).
Commenting on the challenges faced by the industry in the runup to the 2022 World Veterinary Day being celebrated on Saturday (30 April), he said the theme of this year's event of strengthening veterinary resilience was particularly relevant to South Africa.
Referring to the country's shortage of veterinary professionals, he said: "The international norm is between 200 and 400 veterinarians per million of a country's population, while South Africa only has between 60 and 70 veterinarians per million people.
"As a result, veterinarians often find themselves stretched beyond capacity. The Faculty of Veterinary Science at the University of Pretoria is currently the only institution in South Africa offering training for veterinarians through its BVSc degree. Even then, the campus produces only about 170 graduates a year," Kgasi said.
Although veterinary studies were expensive, there were various solutions that could be investigated in an attempt to increase the number of veterinarians in the country.
According to Kgasi, one of these solutions were exploring the possibility of expanding the number of veterinary faculties to meet the needs of the country.
Kobus Bester, director of the Simbra Cattle Breeders' Society of South Africa, told Farmer's Weekly the shortage of veterinarians and large livestock veterinarians, in particular, posed a serious problem for the industry.
He added that most veterinarians in the country elected to enter the small animal veterinary sector, which left the livestock production value chain in the lurch.
"An added challenge is the loss of valuable expertise and knowledge gained by the older generations of veterinarians in this specific field [every year, due to retirement or immigration]. We are truly concerned about this state of affairs."
According to Bester, the situation was being exacerbated by the lack of veterinary services available to smallholder and communal farmers.
Not only was this a significant hurdle in the quest for sustainable livestock production, but it also posed a serious threat to biosecurity.
"In light of the recent foot-and-mouth disease outbreaks and the fact that brucellosis is spreading like wildfire, it is vital for government to increase its capacity to render workable services to these farmers," he said.