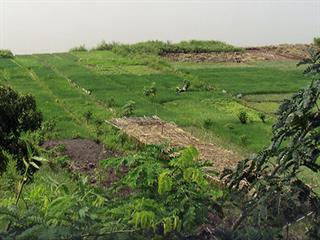 This is the third such convoy to take essential farming equipment and spares to the area where a group of SA farmers are expanding their business operations into Central Africa. The paperwork is complicated and time-consuming and the month-long trip can be dangerous and difficult, said Deon Lezar, one of the farmers.
There are two planting seasons in a year because of the favourable weather and rainfall, but the acid soil needs liming, he said.
Farmers have provided employment and helped development in the local village of Malolo which now boasts two shops and some small-scale entrepreneurial businesses. Members of the farming group have also erected water tanks in the village to help the community.
"This is about more than expanding our farming operations; it is rewarding to see the local community developing around us," said Lezar.
Afgri provided the finance for the project, said Dirk Hanekom, head of AgriSA's Africa Policy Committee. The crop is taken up by domestic demand and marketed by a local organisation that offers farmers excellent prices, he added.
"There is no violence in the area and we feel safe," said Lezar