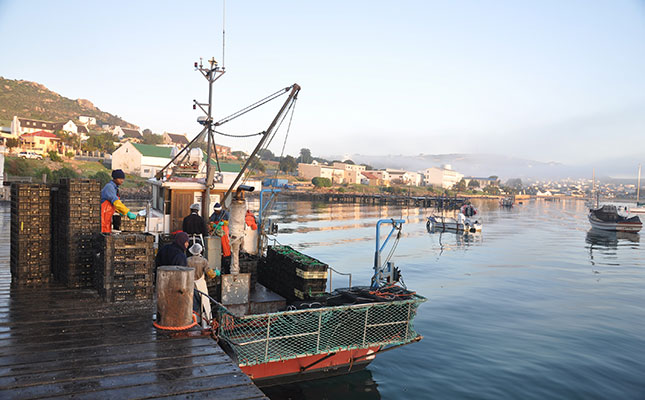 The interdict was obtained by the Viking Inshore Fishing (VIF) company and prevents 27 fishing companies, including VIF, from starting to catch their 2017 quotas.
A statement from VIF said that the company was compelled to seek the interdict after DAFF reportedly cut VIF's inshore hake and sole quota by approximately 60% apparently to make space for new entrants into the SA inshore trawl fishery.
This was despite VIF having reportedly achieved the second-highest score in DAFF's process to rank aspirant rights holders in this fishery.
READ Aquaculture 101: the advantages of greenhouse tunnels
"A 60% cut in our quota will devastate our business and see us lay-up three or four vessels, leaving their skippers and fishing crews without work, and in due course close down our hake and sole handling, packing and processing factory in Mossel Bay. We decided we couldn't do that to our people," said VIF spokesperson, Tim Reddell.
VIF said that, in his court order, Judge Lee Bozalek said that VIF had established a prima facie case that the rights allocations by DAFF for the inshore hake and sole fishery were "unlawful, irrational, and procedurally unfair", and that VIF had a reasonable prospect of success in appealing its quota.
In terms of the interdict granted by Bozalek, the inshore trawl fishery for hake and sole would be suspended outright until the matter was heard fully by the Western Cape High Court in February 2017.
"We are of the view that cutting quotas of existing rights holders – particularly those that have built up fishing fleets, processing infrastructure, and marketing networks over several decades – in favour of irrationally promoting new entrants, will destroy value as opposed to creating opportunities in the fishing industry," said Reddell.
DAFF minister, Senzeni Zokwana, said in a statement that he and the deputy director-general of DAFF's Fisheries Management Branch, Siphokazi Ndudane, were "greatly perturbed by the apparent unlawfulness of the order granted".
"The urgent interim interdict application ought to have been refused by the Court. The Court Order creates a legal lacuna in that appeals in this fishery are due by 17 March 2017 but a review application concerning the very decisions to be subjected to an appeal will be heard on 06 February 2016," Zokwana said.
DAFF's minister said that he and his colleagues would be seeking legal opinion to determine the most appropriate way forward on the matter.
VIF said that it elected to approach the court regarding its concerns with the rights allocation process, instead of appealing the process in DAFF's own internal systems, because the latter appeals process would likely take at least six months to conclude.