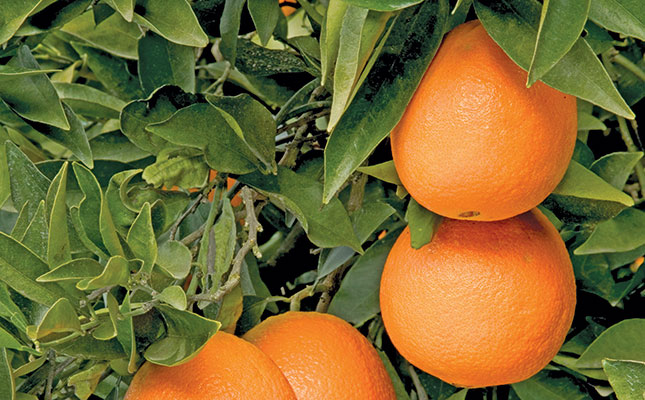 Earlier this month, Spain's Unió de Llauradors growers' union was in an uproar after citrus labelled as being of SA origin was found on the shelves of two outlets of Spanish retail chains.
Unió de Llauradors criticised South Africa's citrus industry for allegedly attempting to undermine Spain's citrus industry by bringing in citrus at a time when that country's own citrus sales were at a peak. SA citrus is typically exported to Spain and other European Union (EU) countries during mid-year when Southern Hemisphere citrus marketing is at its peak and the EU does not have any local citrus available.
Farmer's Weekly was able to confirm with both retail chains that the citrus being sold in their shops had indeed been mislabelled. Both retail chains said they only stocked Spanish citrus in-season.
Deon Joubert, the CGA's special envoy for market access and EU matters, told Farmer's Weekly that while his association was relieved to learn that the mislabelled citrus had not originated from South Africa, the CGA was concerned that the mislabelling had been a deliberate action.
In 2016, Spain's citrus industry greatly escalated its efforts to make it as difficult as possible for South African citrus to enter the EU.
A statement issued by the EU Parliament, and spearheaded by Spanish representative, Clara Eugenia Aguilera Garcia, accused SA citrus of posing significant phytosanitary risks to Spain's citrus industry. Garcia and her supporters want to see prohibitively stringent phytosanitary protocols introduced for SA citrus exported to the EU.
"The EU Parliament's proposals seem to be an attempt to move attention away from internal issues in southern Europe's citrus industry. A variety of structural and economic challenges have made conditions for Spanish citrus growers very difficult and CGA, being a grower organisation, can sympathise with this," said Joubert.