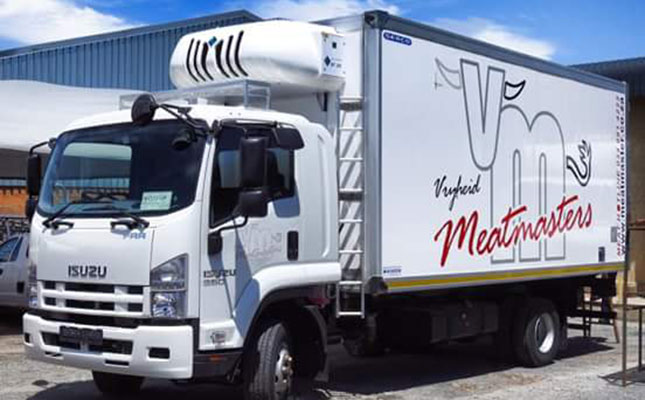 Meat to the value of almost R500 000 was looted from three trucks belonging to Vryheid Meatmasters on Monday (6 July), after the company's vehicles got caught-up in the middle of protest action near Eshowe in KwaZulu-Natal.
This was according to the managing director of Vryheid Meatmasters, Patrick Friend, who said the three trucks, two 14t trucks and one 8t truck, were en route from Vryheid to Durban travelling in convoy, when the drivers received information about possible unrest near Eshowe.
READ What butchers and abattoirs look for
"There were nine employees in total in the convoy. At 2am, we were alerted to possible protest action and I instructed the trucks to wait in Melmoth until the police confirmed that the coast was clear. At 5:30 they proceeded in the direction of Eshowe, but about 5km before Eshowe they came across [a section of the road closed with burning tyres and other obstacles], [and] then turned around to return home and were blocked by smaller groups of protestors, and told to wait in the truck, or the trucks [would be set alight]."
He said the protesters then broke into one of the 14t trucks and started to off-load the carcasses being transported.
"There were around 130 pig carcasses in the truck."
These were carried away by bakkies and the large crowd that had gathered.
READ Inside a family-run abattoir that slaughters 800 cattle a day
Next, the protesters broke into the 8t truck and off-loaded 50 pig carcasses and around R100 000 worth of beef portions.
"In total, the estimated damage amounts to around R495 000."
However, Friend said, while the drivers were being threatened, one of them decided to speed away with his load intact and he managed to escape from the crowd, while the other two truck drivers also managed to get away with all the remaining staff members.
"None of the staff members were hurt during the incident and they are all receiving counselling. However, it is very worrying to think about the impact these protest actions could have."
Friend said that the company had never encountered any problems with looting in the past, and drivers had always been able to turn around in time, whenever they encountered service delivery protests of this nature.
"We are just grateful that none of our employees were hurt," said Friend.