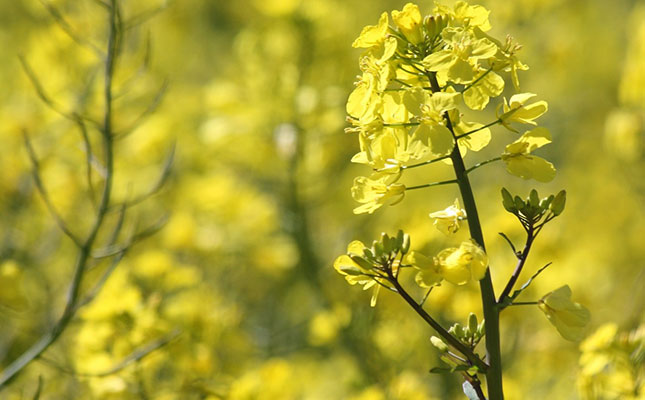 Market conditions for canola exports will be favourable for producers in Belarus this year, due to a decline in the production of canola oil in the EU in the wake of the coronavirus disease (COVID-19) pandemic.
This was according to a spokesperson for the Belarusian Universal Commodity Exchange, Roman Yaniv.
READ Canola: effective rotation crop, profitable cash crop
Belarus, Russia and Ukraine were the three biggest canola oil suppliers to the EU market. In 2019, Belarus produced its second largest crop within the past five years, harvesting a total of 578 000t, which was just marginally down on the five-year record of 602 000t produced in 2017, according to the National Statistical Committee of the Republic of Belarus.
European agricultural association Coceral indicated in its latest harvest update report, that canola production for the region was expected to fall to 16,5 million tons, down from the 16,9 million tons previously forecasted, and considerably lower than the 20,1 million tons harvested in the 2017/2018 season.
This was ascribed to unfavourable weather conditions, which had negatively affected harvests mainly in France and Germany, two of the EU's largest canola producing countries.
READ Choosing the right canola cultivar
Canola output in the UK was expected to reach 1,1 million tons, or 9% lower than the March projections, and 0,6 million tons lower year-on-year.
The primarily negative projections for canola harvests across Europe had supported canola oil prices in the region since April, resulting in prices recovering from the two-year low in March.
"The volume of [canola] oil exported through the Belarusian Universal Commodity Exchange rose more than three-fold from January to May. In physical terms, exports surged to 9 300t. The main markets [for Belarussian exports] are EU countries such as Latvia, Lithuania and Estonia," the report said.
According to the Belarussian News Agency, analysts at the commodity trading platform BUCE, said the upward trend in the exchange-traded canola oil export market was likely to continue until the end of the year.