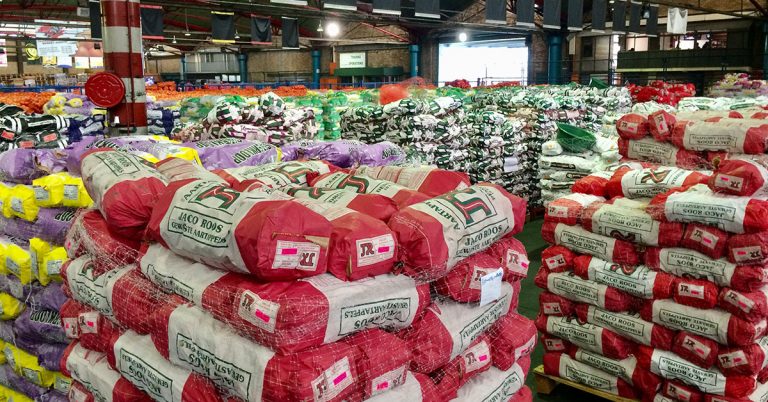 The strong year-on-year price increase for potatoes during June was driven, in part, by the decrease in stock levels due to excessive rain and low summer temperatures in some of the planting regions earlier this year.
According to a report published by Absa AgriBusiness, these adverse weather conditions affected potato yields in the eastern and western Free State, as well as early production in Limpopo.
READ Nature-friendly farming reduces costs for potato farmer
Towards the end of June deliveries started to increase, but volumes were expected to remain under pressure over the next four months, while a relatively cold winter could extend this trend well into the third quarter of the year, the report said.
Willie Jacobs, CEO of Potatoes South Africa, told Farmer's Weekly that according to daily fresh produce market data, deliveries to fresh produce markets decreased only 6% in May and 3% in June, compared to similar periods in 2020.
At the same time, sales increased 4% during May 2021 compared with May 2020. In June 2021, sales decreased 12% compared with June 2020.
READ The long, hard road to profiting from potatoes
However, average daily stock levels were much lower than last year, amounting to 26% in May and 29% in June.
Cumulative stocks had started to decline due to shortages resulting from heavy rainfall earlier in the season in the Free State.
"Prices increased 34% year-on-year during May, [while] the year-on-year price during June rose 69%. This translates into an approximately R23 increase per pocket. Broken down to price per potato for large/medium [classes], this equates to approximately 60c/potato," Jacobs added.
Consumer price resistance appeared at higher price levels than in the past, indicating that prices of competitive starches were much higher, he said.
According to Jacobs this showed that consumers regarded potatoes as a staple food and were willing to pay more for it.
Producers in Limpopo had started to deliver potatoes to fresh produce markets, which saw a rise in daily stock levels over the past two weeks.