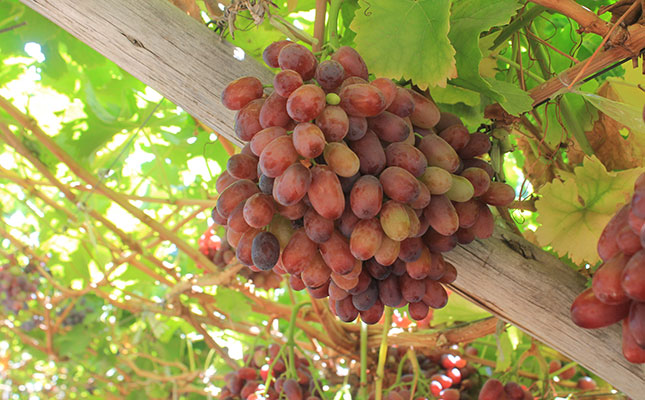 Despite a challenging season, it is expected that the South African Table Grape Industry's (SATI) crop estimate will be exceeded by more than two million cartons, making it the largest crop on record.
"Our current intakes already exceed the [estimate for the biggest harvest ever]," said Clayton Swart, SATI's communications manager.
SATI's intake figures for week 12 of the season were already indicating that the upper limit of the latest crop estimate, which was 70,9 million 4,5kg-equivalent cartons, would be exceeded with a total intake of 71,8 million cartons to date.
Four of the five regions had completed packing by Thursday, 8 April, with the last blocks of Crimson seedless and Scarlotta grapes expected to be packed in the Hex River region by the third week of April.
According to Swart, most of the production regions performed very well this year. He said the increased volumes could mainly be attributed to very good harvesting conditions in the Western Cape, especially the Berg River region, which produced two million more cartons (19,2 million) than estimated (17,3 million).
He added that the increased volumes were also the result of higher-yielding, new generation cultivars that had come into full production.
Swart said the slow pace of shipping of export volumes remained a challenge for the industry. "However, it is also caused by global delays [due to] container shortages and backlogs."
He also noted that in terms of grape quality, the current season had been very challenging globally.
"There was probably also a measure of heightened quality observation in world markets [due to COVID-19-related lockdowns]," he said.
SATI launched its China Market Development Campaign in that country during the first week of April, with the financial support of the Western Cape Department of Agriculture and the Fresh Produce Exporters Forum.
Swart explained that this promotional campaign indicated the growing importance of the Chinese market. He said the campaign, which was currently underway in several leading Chinese retail stores, had been very well received by Chinese wholesale traders, importers as well as consumers.