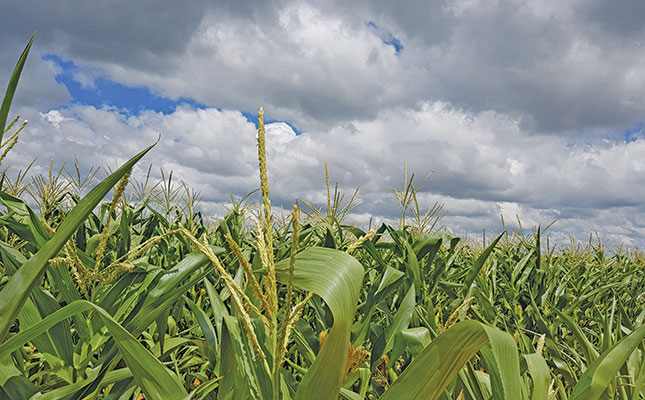 Excessive rainfall at the start of the planting season, higher input costs, logistical challenges and geopolitical tensions in Europe are taking their toll on agribusiness confidence, according to the Agbiz/IDC Agribusiness Confidence Index (ACI) released on Tuesday, 15 March.
The index moderated by 12 points from its second highest level on record in the fourth quarter of 2021, to 62 during the first quarter of 2022.
READ Agriculture's 2021 fourth quarter GDP results lauded
Business confidence nevertheless remained on a sure footing above the neutral 50-point mark, according to Wandile Sihlobo, chief economist at Agbiz.
Of the index's 10 sub-indices, eight declined during the first quarter of this year.
The general agricultural conditions sub-index saw the sharpest decline, moving 28 points lower to 60, reflecting respondents' downbeat mood about agricultural production conditions following the excessive rainfall since the start of the summer cropping season, which resulted in damage to crops in some regions, as well as outbreaks of disease in livestock.
Most of the indices remained above the 50-point mark, however, except for confidence in general economic conditions, which fell by 25 points to 48 primarily because of uncertainty caused by current geopolitical tensions, a general slowdown in the global economy, and local challenges, such as rolling blackouts, according to Agbiz.
The indices for debt provision for bad debt and financing costs improved, representing the tail-end of farmers' financial gains over the past two robust season, which enabled them to service their debt, Sihlobo said.
Dawie Maree, head of agriculture information and marketing at FNB, said the decline in business confidence was understandable considering that nearly half of the responses came amid the Russia-Ukraine conflict.
He said it was difficult to predict what was going to happen in the future, but he expected agribusiness confidence to remain optimistic, and above the 50-point mark for the rest of the year, due to the current favourable climatic conditions.
The duration of the Russia-Ukraine conflict and how this would impact input costs, commodity prices, South African trade with other countries, and "world peace" would have an immense impact on optimism, he said.
Daneel Rossouw, functional head of agriculture relationship channels at Nedbank, concurred.
"The Russia-Ukraine war is already having a negative impact on fuel, fertiliser and consumer prices, while the apple, pear and citrus industries are sitting with a lot of fruit that cannot be sold in Russia. The conflict will definitely affect agribusiness confidence in the next few months."