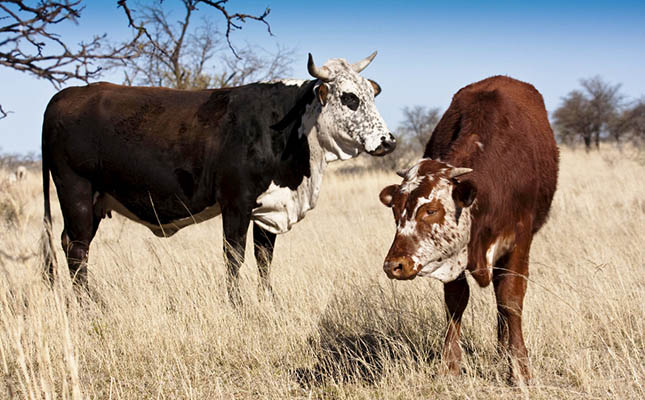 The problem of stray animals, mainly cattle, was escalating dangerously and needed to be addressed by the relevant authorities as a matter of urgency.
This was according to Dr Jane Buys, safety and risk analyst at Free State Agriculture (FSA). Speaking to Farmer's Weekly, Buys said hundreds of cattle were roaming about in the province.
Many of the animals originated from Lesotho, while others were forced off municipal land by hunger and thirst. Buys said the situation was dire, with animals grazing along Free State roads becoming a danger to motorists.
"Animals that are left to graze on private farms not only have a huge financial impact through the destruction of planted pastures and veld grazing, but infrastructure such as fences and gates are also destroyed in the process. Gates are forced open and fences are cut to gain access to such grazing," she explained.
The problem was exacerbated by the fact that it was virtually impossible to identify the owners of the stray animals.
This made it extremely difficult to prosecute anybody. The lack of municipal pounds in the province also made successful management very difficult. Very few of the 88 towns in the Free State still had pounds that were in working order, according to Buys.
It was thus crucial that farmers reported all cases of stray cattle on their lands to FSA. According to Buys, this information was needed to compile a consolidated document for submission to the authorities so that necessary interventions to address the matter could be instituted.
These authorities included the South African Police Service, the National Prosecuting Authority, the departments of rural development and agriculture, as well as the MECs of the various departments and municipalities.
Johan Fourie, regional FSA representative in Dewetsdorp, said stray animals were especially prevalent along the Lesotho border. It was exceedingly dry in Lesotho and the animals were simply herded across the Caledon River in an effort to find grazing on the South African side.
These cattle were unmarked and posed a serious threat to the health status of South African cattle.
"We've been trying for three years to engage with the local municipality in this regard, but to no avail. We are simply ignored by the local authorities. Farming has become impossible on farms that border municipal land because of the growing number of stray cattle," he added.
According to Deon Roux, a farmer near Clocolan, more than 2 000 cattle were kept on the town's 2 000ha of municipal land. The average carrying capacity in the area was between 5ha/1 MLU and 6ha/1 MLU, and was exceeded by far on the municipal land. The animals were in a very poor condition, he said.
"They are skin and bone and suffer from hunger. I cannot understand how the municipal officials can allow this to carry on. The animals are breaking out and are moving further and further away from town and are now even found along secondary roads," he said.