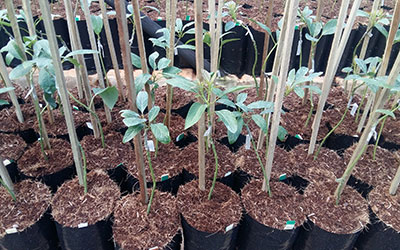 According to an information document released by the Department of Agriculture Forestry and Fisheries (DAFF), travellers were required to declare plants, seeds, honey, meat products, liquor, as well as any other animal products and by-products being brought into the country.
"These products may harbour pests that occur in other countries, and their introduction, establishment and spread [would] undermine agricultural productivity and trade because of the direct damage to plant and animal resources, the high costs of pest eradication and post-harvest programmes, technical difficulties encountered in eradicating these pests, and loss of markets," the document said.
According to DAFF, to protect plant, animal and human health as well as the country's territory against exotic pests, legislation had been put in place to control the importation of agricultural products into the country.
The department was also endeavouring to raise awareness about biosecurity among international travellers and traders.  Inspectors from DAFF therefore conduct inspections of luggage and consignments of cargo at the various ports of entry, and would also use sniffer dogs for this purpose.
Fines of up to R20 000 or even prison terms would be imposed for the illegal introduction of prohibited products, according to DAFF.
Prohibited items that were not declared by passengers would be confiscated, destroyed or returned to the country of export, and the person involved would be compelled to carry all costs.
Visit daff.gov.za for further information.