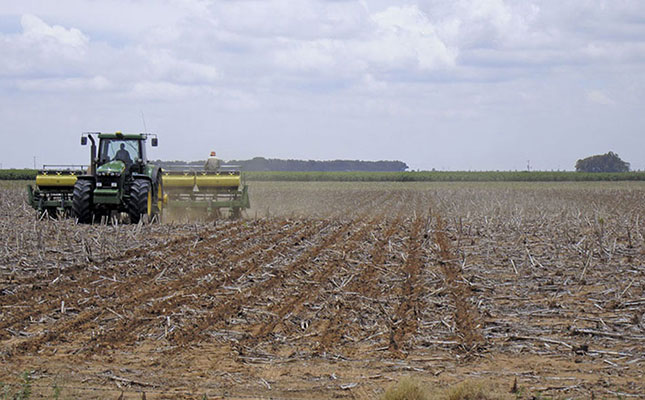 The expected increase in the fuel price for March will be especially devastating for winter grain producers, who are currently gearing up to start planting.
This was according to Dr Ferdi Meyer, director of the Bureau for Food and Agricultural Policy (BFAP), responding to the Automobile Association's forecast of significant increases of R1,25/l for 95 octane petrol, R1,24/l for 93 octane petrol, R1,29/l for diesel, and R1,22/l for illuminating paraffin.
"Total input costs for [winter grain] farmers are probably in the region of 70% to 80% higher than the previous planting season," Meyer said.
Many summer grain producers, on the other hand, were able to circumvent rapidly rising input costs, because they had already ordered agrochemicals such as fertiliser before prices increased steeply, he added.
"Our data indicate that dryland producers' input costs (for summer grains) increased on average by 37% to 40%, when you consider the entire input cost basket. We were hoping that costs would start decreasing, but this does not seem to be on the cards."
Meyer explained that it was important to note that an increase in the fuel price had a multiplier effect, which would also affect the entire agro-processing value chain.
"When considering the price of maize meal, one should keep in mind that maize only [represents] half the cost. The rest is made up of labour, transportation and packaging costs. Fuel price increases impact all of these different costs."
The AA also called on the Minister of Finance, Enoch Godongwana, to consider not increasing the General Fuel and Road Accident Fund levies when he delivers his budget address later this week.
"Any relief, even in the form of non-increases, would be welcome to a consumer base already reeling from economic hardship."
A review of the fuel price in general was needed to determine if there were factors that could mitigate against rising fuel costs, the AA said.