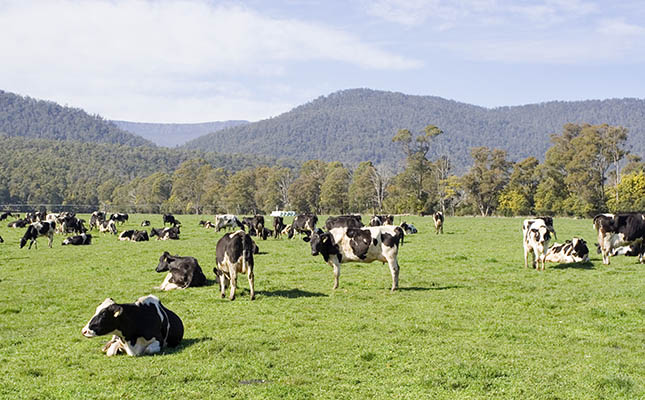 Milk production in Australia declined 5,7% to 8,8 billion litres in the 2018/2019 season, falling to below the nine-billion litre mark for the first time in over two decades.
This was a significant reduction from the previous year, when production reached 9,3 billion litres, according to a recent International Farm Comparison Network (IFCN) report.
This 22-year low undermined the Australian dairy industry and its place as a major dairy exporter, and came at a time when international trade in milk and dairy products had doubled, the report said.
The IFCN estimated that dairy products equal to 57 million tons of milk equivalent were traded worldwide in 2018. This figure excluded trade within the EU.
Global milk production and consumption had increased 63% over the past two decades, with demand for dairy rising particularly in regions such as Asia, Africa and Latin America. These regions did not produce sufficient milk to meet local demand, which had driven the increase in trade.
The IFCN estimated that the demand for dairy would again double by 2040, increasing to 108 million tons of milk equivalent.
Australia was one of only a handful of countries that had seen a decrease in dairy production, according to the report.
Dairy Australia predicted a drop in dairy production in the upcoming season of between 3% and 5% to between 8,5 and 8,3 billion litres. This came on the back of continually increasing input costs and a declining national herd due to the extreme drought of recent years.
Dairy Australia's forecast for the 2019/2020 season indicated a continuation of the trend from the previous season, with production in July this year decreasing 8,4% from the same month last year.
Tough drought conditions had continued to plague dairy producers in Queensland, where a 13,3% decline in production was recorded, as well as New South Wales, where production was down 10,6%.
Increasingly high water prices and an escalation in herd culling had also hit production in northern Victoria, with an 11,5% decrease in production in July.
Production in Western Australia (down 2,9%), Eastern Victoria Region (down 3,2%) and the Western Victoria Region (down 6,4%) were also lower than the national average, according to Dairy Australia.
The release of the final 2018/2019 season's figures had to be delayed as the association had to revise its previously released reports following the discovery of additional data, a statement by Dairy Australia said.