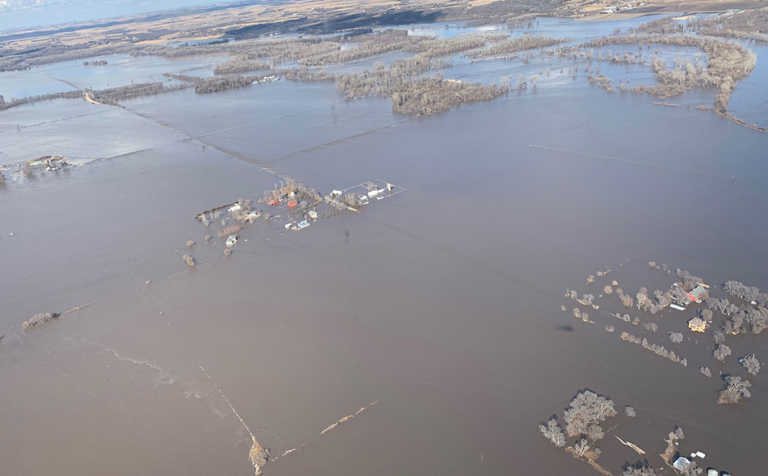 Heavy rainfall across the Missouri River and Mississippi River basins has ravaged much of the US Midwest this week.
The states of Nebraska and Iowa have been hardest hit, but rivers in six states have reportedly reached record high levels.
Four people have been reported to have died and hundreds of homes and structures have been destroyed.
According to a statement issued by the Nebraska Farm Bureau, the damage is estimated to be up to US$1 billion (about R14,4 billion) in Nebraska alone.
The governor of Nebraska, Pete Ricketts, called the widespread flooding the worst in the state's history.
Ricketts said he would shortly be meeting with the Federal Emergency Management Agency to get a federal disaster declaration in place so that the necessary resources could be acquired to deal with the crisis.
According to Iowa deputy secretary of Agriculture, Julie Kenney, the flood damage in that state could result in losses of more than US$1 billion dollars to farmers and ranchers alone.
In Fremont, Nebraska, farmers Doug and Eric Alberts reported that they had lost 686 of their 700 pigs, while on Morrow Bloom Farm near Scotia, also in Nebraska, 35 calves were lost during peak calving season, according to farmer Annette Bloom.
The Wall Street Journal reported that the floods came at a time when farmers were already experiencing the negative impact of the US trade war with China, which has led to many farmers in the Midwest facing bankruptcy.
Dustin Sheldon a farmer in southwestern Iowa's flood-devastated Fremont County said:  "I would say 50% of the farmers in our area will not recover from this."
The flooding in the Midwest was expected to continue as the snow started melting with spring approaching.