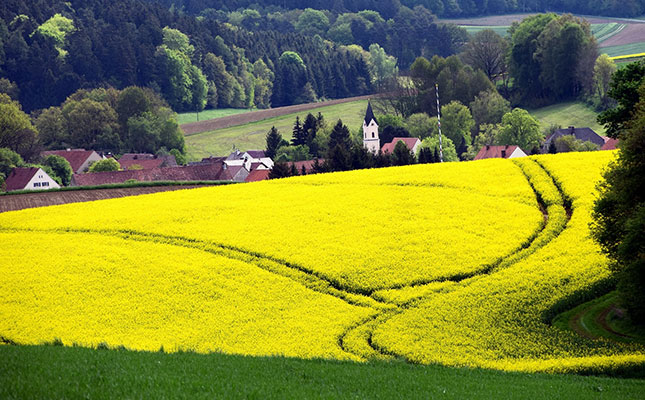 Countries in Europe are increasingly relying on crop biofuels to reduce carbon dioxide (CO2) emissions in the region's transport industry.
It was hoped that blending crop biofuels made from plants such as canola, wheat, maize and palm oil, with diesel and petrol would reduce the world's dependence on fossil fuels and cut CO2 emissions, a new report on a study commissioned by Environmental Action Germany (DUH) said.
According to Euronews, transport accounted for almost a quarter of Europe's greenhouse gas emissions, with road transport specifically estimated to be responsible for 70% of all emissions from the sector.
Unlike other sectors in Europe, emissions for transport had increased in the past 30 years.
However, crop fuels were "fake solutions" to the pressing problem of reducing carbon emissions, the DUH study concluded.
Analysing the production and consumption of crop fuels in Germany, the researchers found that immense tracts of land across the world were being "wasted" on the cultivation of these fuels, at a very significant cost to the environment.
It was estimated that more than 1,2 million hectares of land were currently being used for the production of biofuels around the globe.
The report said that if the same area of land was dedicated to regrowing natural vegetation, that land would, on average, be able to store 16,4 million tons of CO2 per year.
According to official figures by the German government, the emissions "saved by blending crop biofuels with fossil fuels", on the other hand, amounted to 9,2 million tons of CO2 in 2020.
The researchers further found that the intensive agriculture needed for the production of crop biofuels harmed ecosystems and biodiversity, resulting in a dramatic loss of habitats and species.
In Germany, almost 70% of habitats were labelled as having inadequate or poor conservation status, according to the latest 'Report on the State of Nature' by the German Environment Ministry.
According to Euronews, the EU recently acknowledged the damage caused by crop biofuel monocultures by introducing regulations to curb the further expansion of agricultural land for this purpose.
However, the report said this was not enough and crop biofuels needed to be phased out instead.
"The land now used to grow the crops should instead be dedicated to nature restoration, which will see these same areas become natural carbon sinks over time. Fertile farmland, on the other hand, should be used for food production."
According to the researchers, the EU Renewable Energy Directive (RED), which currently incentivised the use of crop and biofuels as a means of achieving renewable energy targets in the European transport sector, should immediately be updated.