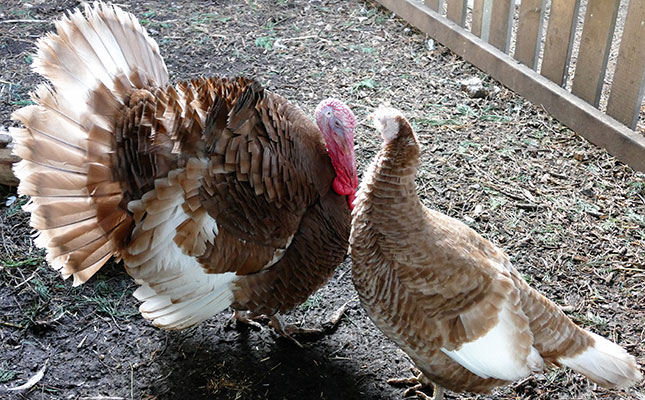 Multiple cases of the highly pathogenic H5N8 avian influenza virus have now been confirmed in turkey populations in eastern Poland, according to local authorities.
This strain of the virus, which causes the disease commonly referred to as bird flu, is also dangerous to people.
Reports have confirmed that an estimated 40 000 birds may need to be culled to contain the disease.
An estimated 25 000 chickens have already died in Poland as a result of the current outbreak.
Poland is Europe's largest poultry producer according to data from Eurostat, and the country has not had an outbreak of the disease since 2017.
Andrzej Danielak, president of Polish Association of Breeders and Poultry Producers, confirmed that three farms had already been affected, with up to 350 000 birds at risk of infection in a 3km radius of the area.
"Veterinary services are implementing virus eradication procedures in this situation," local authorities in Lubartowski county said in a media statement.
Chief veterinarian for Lublin province, Pawel Piotrowski, confirmed that the H5N8 virus was responsible for the deaths of turkeys on farms near the village of Stary Uścimów, which is only 45km from neighbouring Ukraine and Belarus.
Authorities were on high alert and called a crisis meeting to discuss strategies to manage the situation.
Recent video footage obtained by the private broadcaster, Polsat, showed police cars blocking a road in the area.
Poland produces an estimated 17% of the EU's poultry, and exported more than one million tons of poultry meat in the first half of 2019 to various EU countries, including Germany, the Netherlands, the UK and France.
This outbreak follows a similar outbreak in Suffolk in the UK at the end of 2019, during which 27 000 chickens were culled after bird flu was confirmed on a poultry farm  in the region.