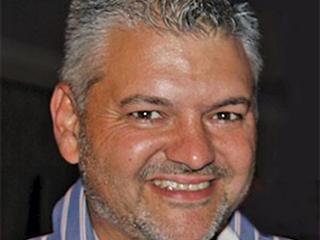 Natural resources are under pressure, yet there is increasing demand for more affordable protein. In response, farmers and the feed industry are developing highly scientific and specialised feeding programmes. Legumes have long found favour as a protein source, and the focus has now shifted to field peas (Pisum sativum) as a protein source for animal and human consumption.
The field pea contains significant amounts of highly digestible protein, carbohydrates and amino acids and is a valuable ingredient in cattle, dairy, horse, pig and poultry rations due to its nutrient density. The field pea is planted as a mixture with cereal grains to increase the digestibility, protein and energy content of the forage and will typically increase protein content of forage from 2% to 4%, according to research by North Dakota State University.
Peas in their natural form contain 23% protein and 98% digestible energy (DE), 10,1% metabolisable energy (joules/kg ME) and 12,1% net energy (joules/ kg NE) of soya bean meal. Prof Ters Brand of the Elsenburg Animal Production Institute says: "Farmers can either grow pea themselves or buy it in, to use as part of livestock diets. Peas are not fed whole to livestock, but pelleted, milled or processed in some way.
However, peas are not commonly used in South Africa as animal feed. I believe peas have potential as an alternative protein source due to their relatively high lysine content. Peas also have low amounts of anti-nutritional factors compared with most other grain legumes."
In 2004, Brand examined the potential of different grain legumes for monogastric animals. His study determined that the total crude protein (CP) content of field peas was 24,74%, lower than the 39,36% of sweet yellow lupins (Lupinus luteus), 38,19% of broad leaf lupin (Lupinus albus) and 26% of broad beans (Vicia faba); but higher than the 23,76% of narbon beans (Vicia narbonesis). Sweet yellow lupins had the highest lysine content (2,22%), followed by broad leaf lupin (1,96%), field peas (1,93%), narrow leaf lupin (Lupinus angustifolius) (1,86%), narbon beans (1,75%) and broad beans (1,7%).
In 2000, Brand evaluated the field pea cultivar Glenroy (which contains 187g CP/kg) as an alternative protein source to soya bean oilcake meal and maize meal in diets of grower-finisher pigs in trials at Elsenburg. Pea was included at rates ranging from 16% to 64% of the total diet, and the study concluded that field pea could be included in up to 32% of the total diet with good results.
If powdered pea protein with a higher protein content was substituted, the inclusive rate could be less with the same result, says George Tomazos, Advance Seed sales specialist. Advance Seed is distributing the powdered pea products of Canada-based processor Alliance Grain Traders in South Africa. Alliance has spent three years and more than US$70 million (R696 million) developing the technology to extract protein from green and yellow split peas. The pea is milled mechanically and the powder separated into 55% protein concentrate, or starch or fibre, as well as a 75% and 80% powder protein isolate.

Source of energy
"When peas are included as a protein source in livestock diets, they add significantly to the energy component," says Tomazos. "Peas hold a similar energy value for pigs as high energy grains such as maize and wheat. This is due to the very high starch levels in peas. "Pea protein has an excellent amino acid balance, with high levels of lysine, which is good for meat production. Using peas in combination with canola meal, especially in pig feed, allows high levels of methionine and cysteine in canola meal to complement the lower levels in peas."
Poultry are not able to extract as much energy from peas as pigs can. "The relative energy value for poultry is lower, as chickens battle to digest raw legume starch. If the legumes are heat-treated first, then ME values are much higher," explains Tomazos. Peas can support good performance in sheep when included in feed, either in powder form or extruded format.
"Sheep can digest them effectively. The dry matter digestibility of peas in the diets of six- to 25-week-old lambs is about 80%," he says. Peas are also finding acceptance in aquaculture diets. Generally, pea proteins are an economical source of protein and energy, especially for species with intermediate protein and energy requirements such as catfish, tilapia and shrimp.
"Heat treatment significantly improves the nutrient digestibility of peas for most aquaculture species, including trout and salmon," explains Tomazos. "In trout diets, heat treatment of peas has been shown to increase protein digestibility from 84% to 87% and energy digestibility from 43% to 53%. But the real value is extracted when feeding trout pea protein concentrate (with the starch removed), which has higher digestibility values."
Peas have potential as a protein source for pigs due to relatively high lysine content and low levels of anti-nutritional factors, when compared with other grain legumes. For pigs during the grower and the finisher phases, no heat treatment is necessary. The use of peas as part of pig and poultry diets will depend on the price of the product to replace other protein sources such as soya bean oilcake meal.
Pea protein is finding application in the feed and food industries and is well-positioned to play an important role in food fortification. "With more than 50% protein and less than 11% starch, powdered pea protein is being utilised in the meat industry to increase protein value and retain moisture and brine, for example in polony and sausage. We also see powdered pea protein as a potential additive to staple foods such as mealie meal and bread," Tomazos says.
Powdered pea protein enhances the texture and viscosity of food products without altering the flavour, aroma or colour. "It's an excellent alternative to eggs as you get the same performance at a lower cost. At less than a third of the price of whey powder and comparable to soya protein, pea protein is a healthier alternative with great benefits and usability," says Tomazos.
Contact George Tomazos on 011 762 5261 or at [email protected], and Prof Tertius Brand on 021 808 5111 or at [email protected]
Sources: A Guide to Feeding Field Peas to Livestock, Vern Anderson, North Dakota State University, 2005. Elsenberg Journal 2007 (2), Research performed in the Western Cape area of SA on alternative plant protein sources in pig diets, Prof Tertius Brand.