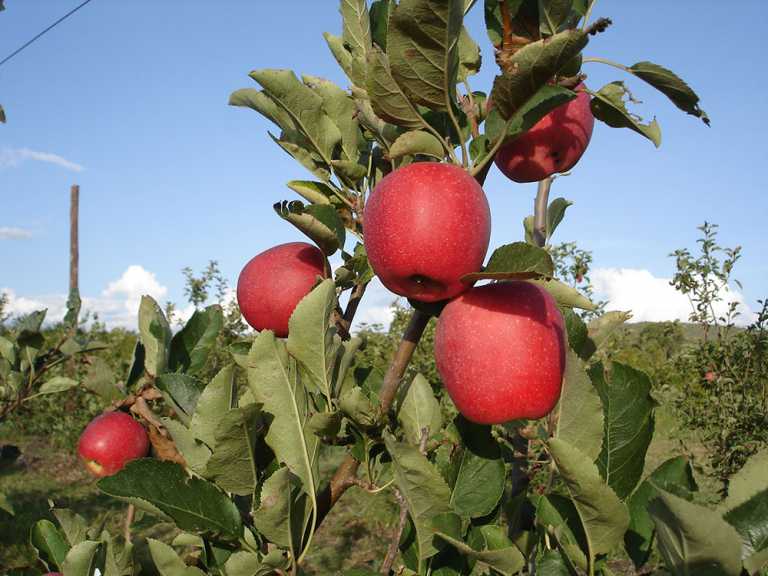 Commercial apple production has traditionally been restricted to areas in South Africa with cold winters. However, the Agricultural Research Council (ARC) has launched a new range of Afri apple varieties that can thrive under warmer climatic conditions.
Dr Leon von Mollendorff, general manager of Culdevco, a joint venture between the ARC and the SA Deciduous Fruit Industry, said that traditional apple trees required at least 800 cold units, according to the ARC's Infruitec-Nietvoorbij research institute. This had a strong influence on the quantity, quality and timing of flowering.
The new low-chill varieties, however, were able to flourish in areas that accumulated as few as 200 to 500 cold units, depending on the variety.
15 years of trials
These low-chill varieties were the result of more than 15 years of breeding, selection and evaluation, started by Dr Iwan Labuschagne.
"He used the low-chill cultivar, Anna, to breed the selections that still form the foundation of the varieties we're releasing now," said Dr Kashief Soeker, ARC pome fruit evaluator.
The breeding programme aimed to reduce climatic risks and provide emerging and small-scale producers with a means to diversify market risk and increase profits, he said.
The ARC had received plant breeders' rights for six of these varieties in 2014 and they could now be ordered from Culdevco for commercial production.
Another nine varieties that were only in their second year of Phase Two evaluation had also been identified as promising. Soeker said that these nine cultivars would be subjected to further tests to determine their suitability for commercial production, while one or two might be fast-tracked to become available within the next five years.
According to Mollendorff, the low-chill varieties produced fruit six to eight weeks earlier than Royal Gala, depending on the production area, which meant that producers could supply the market when there was a shortage from late December to early January. It thus expanded the apple season by two months.
The greatest drawback of the varieties was that they could not be stored for long periods, and were therefore suitable only for local sales or exports to neighbouring countries. Skin colours varied from pink blush to deep red, with sweet to balanced sweet and sour tastes.
Enough trees to establish at least one hectare had to be ordered at a time, at least two years in advance, he said.
Phone Culdevco on 021 870 2915.
Issue date: 23 September 2016