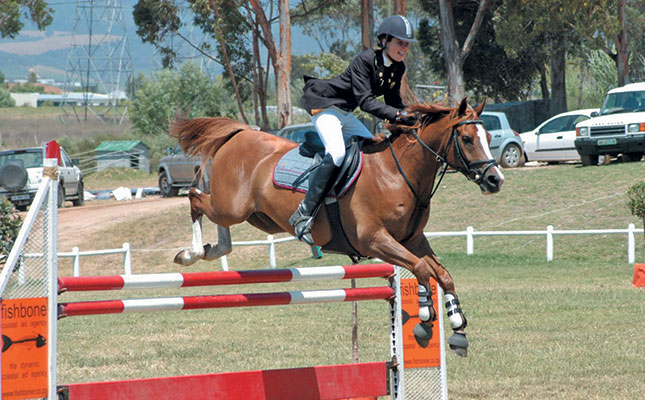 Following rumours of the misuse of cobalt to enhance performance in racehorses, the racing industry introduced urine testing for this substance in 2015.
In January this year, the International Equestrian Federation (FEI) listed cobalt as one of the controlled substances for horses competing in international competitions.
Following a great deal of research, the threshold level for cobalt in equine urine has been set at 0,1 micrograms of cobalt per millilitre urine in samples taken on the day of competition.
This development may be alarming for riders of performance horses in South Africa, as endurance horses and showjumpers are frequently fed supplements containing cobalt, and thereafter tested by the FEI.
A natural substance
Cobalt is present in cobalamin and found naturally in the blood, tissues and urine of all mammals, including horses. It is a heavy metal and its sulphate forms bright blue crystals.
When added to feed, cobalt chloride is known to stimulate the production of red blood cells, increase endurance and promote tissue healing.
Cobalt is an essential dietary trace element for all animals; grazing deficient in cobalt is known to cause disease in sheep, for example. High doses, however, are toxic. Signs of cobalt poisoning include heart palpitations, shallow breathing and severe sweating.
Vitamin B12 injections are often given to endurance and racehorses to help them recover after a race or as a treatment for anaemia, and contain cobalt in the form of cobalamin.
Cobalt is also sometimes added to feed supplements.
Vitamin B12 is popular and available over the counter at co-ops and feed shops.
Withdrawal time
The new rules suggest a withdrawal time of two days before an event if a horse has consumed or been injected with any substance containing cobalt.
Long-term supplementation, however, may require more than two days of withdrawal before the urine reaches acceptable levels.
Competitors and owners
may not even be aware that their horse is consuming cobalt, as it might be a feed ingredient, but the FEI does not take this into consideration.
In a 2015 document warning about giving supplements to competition horses, it states: "Persons are responsible for what their horses ingest and they are, therefore, responsible for any substance found in a sample provided by their horse. A contaminated supplement will not excuse a positive doping test, and sanctions will be imposed in accordance with the rules."
Product labelling
Unfortunately, the required labelling on feed bags and supplements in South Africa
does not currently include cobalt levels, but you can assume that it is probably present in the more expensive feeds used for performance horses.
It's therefore better to err on the side of caution, or else you could be banned from FEI competitions and fined in euros!
Dr Mac is an academic, a practising equine veterinarian and a stud owner.