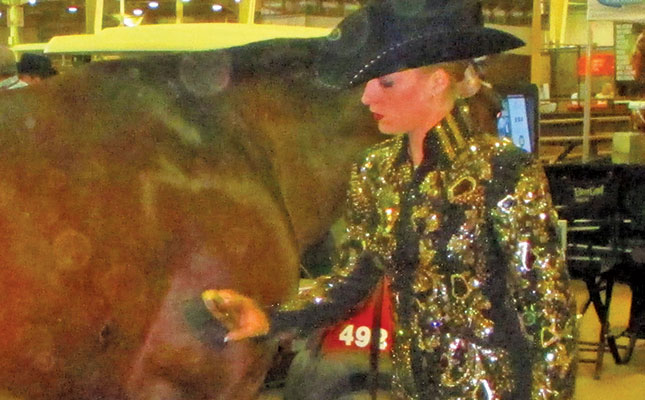 Horses are agricultural commodities like any other, and their price is related to supply and demand. In the aftermath of South Africa's severe drought, many horses are currently available at slaughter price (R3 000 or less).
Some of these are well-trained riding horses and top stud animals that owners can no longer afford to keep.
Those who know the market well are making a living by identifying such horses and selling them on. In doing so, they prevent many good-natured children's ponies, talented endurance Arabians and well-schooled jumpers from becoming lion food.
Horse breeders fall under the Animal Improvement Act and Stud Book, but have no obligations other than to register their horses correctly.
Thoroughbred breeders regulate themselves and strive for an ever- faster racehorse, selling yearlings at annual sales and testing all the two-year-old progeny on the race track. Those that do not succeed are sold as hacks, dressage horses or jumpers. Other breeds are not as focused.
Many so-called 'breeders' are merely multipliers, with large farms and herds of horses that are simply left out in the veld. Mares are teased and bred in the breeding season, then brought in as a herd when it's time to wean the foals.
After weaning, the filly foals are returned to the broodmare herd. The colts are kept in a separate herd with the farm geldings, until gelded or sold as potential stallions at about two years old.
These are backed (taught to work with a bridle) and sold. Not long ago, the price ranged from R8 000 to R20 000 each, depending on the breed. Currently, however, supply has been distorted by the drought and the broodmares and unbacked foals that have come on the market are fetching only about R5 000 each.
The main market for such horses is farmers and novice or weekend riders who want a hardy farm horse and are not too concerned about poor conformation.
The main market for such horses is farmers and novice or weekend riders who want a hardy farm horse and are not too concerned about poor conformation.
The equine athletes
By contrast, some dedicated breeders focus on smaller herds with top international bloodlines. These horses are equine athletes sought by professional riders and top trainers intent on winning. Breeding is carefully managed, and broodmares and weanlings are fed balanced rations, vaccinated and dewormed.
All these horses have passports and pedigrees and are stabled at night. The progeny are destined for national and international competition in dressage, jumping, endurance, eventing and reining. Foals are handled from birth, and from weaning onwards, the focus is on correct training and management.
A showjumper that can jump a 1,5m course, a dressage horse capable of riding Prix St George, an endurance horse that can win Fauresmith or a Quarter Horse that can consistently score 74 or higher in reining can cost between R150 000 and R500 000.
Horses in this class that do not make it to the top are purchased by less expert riders for between R60 000 and R100 000 each. The demand is there, the supply is not.
Where to buy competition horses
Top trainers will buy weanlings or two-year-olds at stud auctions or on open days and train them for competition. However, the best advertising appears to be horse shows, where potential buyers can assess the conformation and performance of the potential or trained equine athlete they wish to buy.
Dr Mac is an academic, a practising equine veterinarian and a stud owner.