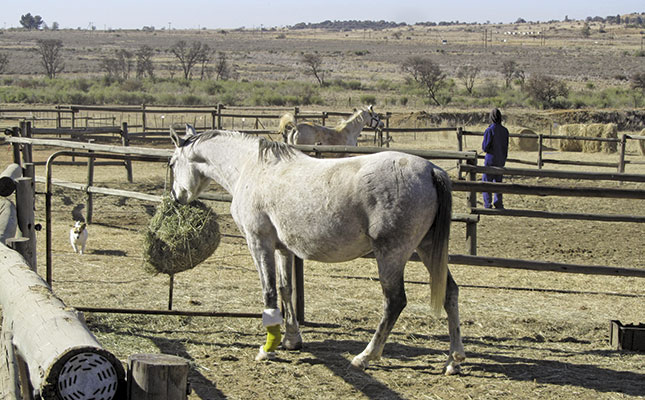 A good competition or breeding horse is a valuable investment and may be difficult to replace if something unforeseen happens. Recently, a highway accident claimed the life of a valuable showjumper, when a motorist collided with the horsebox. Last year's outbreak of African horse sickness also killed several well-known breeding horses.
Today's equine insurance policies cover a far wider range of unforeseen and unplanned expenses than before. The policy can include veterinary fees, critical care and colic surgery, as well as cover for mortality and loss of use. It can also extend to personal liability and third party damage, horsebox and tack theft.
Riding schools, guest farms and wedding venues are beginning to look more seriously at liability insurance, as graphic videos on YouTube show horses kicking people unexpectedly or bucking off a beautiful bride during a wedding shoot. Mortality cover is the most common bloodstock insurance and, like human life insurance, will reimburse the full value of the horse if it dies. Premiums are affordable and can be paid monthly or annually. The cost is related to the value of the horse, the discipline in which it competes and its health status.
Most insurance companies insist on veterinary examination and identification of the horse, which usually includes the insertion of a microchip. The full registered name and registration of the horse is required, as well as age, gender and purchase price. If the horse increases in value due to training or performance records, you can increase the cover.
Generally, other forms of cover are linked to the mortality cover and it is usually worth paying for 'loss of use', which allows humane destruction of a horse injured badly enough to compromise its future as a riding or breeding prospect.
Colic surgery cover is a popular option as this can easily cost more than R20 000. Another option recently added is critical care – useful if a horse has to be hospitalised to save its life. Bear in mind that mortality cover may not be paid out if you cannot afford proper veterinary care when the horse gets sick or badly injured.
Cover for all veterinary expenses is also possible. Theft of tack and horsebox cover, as well as public liability, can either be linked to individual horses or to the facility at which the horses are kept. Public liability is now obligatory for all show venues recognised by the South African Equestrian Federation.
How do I find a good insurance company?
The Internet is a good source of information if you're seeking a good insurance company, and you can ask horse-owning friends in your discipline for advice. SA's two largest sport horse insurers support the main shows and you can easily talk to them on Facebook. Bloodstock agencies linked to racing are equally visible. Some general insurance companies also include horse and pet insurance as an option.
How do I claim?
If a horse dies, the insurance company must be contacted immediately (some have a 24-hour hotline) and a vet must do a post-mortem. You do not need permission for your horse to get emergency veterinary treatment, but must contact the insurance company as soon as possible. All supporting documents must be submitted afterwards, and it's worthwhile to phone your vet to get the invoices and reports as soon as possible. Other claims work very much the same as those for car and personal insurance.