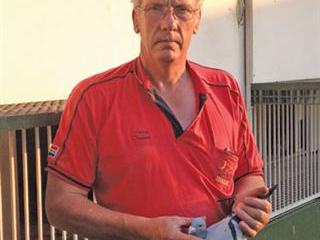 If you want to breed champion racers, you need to look at the gene pool, or 'invisible characteristics' (genotype), and the physical features (phenotype) of any birds you're thinking of buying. And I've always believed that we learn the most about racing pigeons at shows and auctions.
Auction lessons
At a racing pigeon auction, pedigrees are provided, giving you valuable insight into the breeding history and how the champion pigeons are interrelated. You will find a prototype within the pedigree by which you're able to identify how the super racers and super breeders are bred. You can also determine the hit-rate in terms of how many top pigeons emerged from the stock pigeons used.
It's important to study the foundation pigeons to see if these 'key' breeders have the 'genetic capability' to pass on their merit. You can also study the 'click pairs' and try to figure out how they 'click' physically. Often this is something minute. In general, physical variation in racing pigeons may be subtle. It's therefore necessary to physically examine the good, the bad and the 'ugly', and learn from the pedigree.
Show lessons
At racing pigeon auctions, the gene pool is studied and any physical imperfections in top breeders and racers is ignored, simply because they managed to perform without being perfect. The shows, however, demand 'physical perfection'. Bearing in mind it's important to measure this 'beauty' against the pigeon's ability as a racer, there's much that can be learnt from shows.
Yes, show champions may disappoint as racers or breeders, while champion racers may not make the grade in the show pen, but the fact is: pigeons that perform well do invariably manage to win the shows. It's easy to see why. The show criteria may be tough, but the qualities involved are precisely those that will see a pigeon able to do well in a race. For example, silky feathers soft to the touch and a perfect wing-to-body connection are essentials in the show pen.
Top racers may not all be endowed with soft-to-the-touch feathering, but I've seen few champion racers with a poor wing design. In addition, character, intelligence and behaviour are to be seen in the show pen – and these are all of relevance in our champion racers. In short, there's a limit to what extent a physical imperfection will be tolerated in working racers before it becomes a hindrance to the birds' ability to perform.
The old and the new
What's next? Well you can follow champion racer Corrie Naudé's example. As noted last week, his early successes came with pigeon stock from the older South African strains. This changed when he took over as head trainer of the Sun City Million Dollar Pigeon Race (SCMDPR) after his father retired in 1998. He soon realised that staying close to the South African National Pigeon Organisation medallion gene pool and pigeons that can score in international competitions such as the SCMDPR was the only way to secure notable long-term results.
So he studied the genetic make-up of the successful SCMDPR international participants and acquired breeding stock from the SCMDPR's auctions. Save for a select number of 'locals', he embarked on a breeding plan that, for the most part, involved 'internationals'. However, Corrie didn't blindly purchase pigeons only because of their famous names. Instead, he concentrated on close relations descended from foundation breeders. The offspring of these pigeons revolutionised his loft.
Contact Thomas Smit on 011 680 4778 or at [email protected]. Please state 'Pigeons' in the subject line of your email.