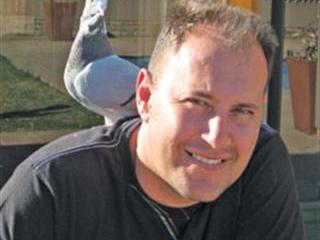 Champion pigeon fancier Charles Carlson Jnr is a third generation pigeon racing 'fanatic' making waves by participating in two Gauteng-based clubs simultaneously. He's a member of the Johannesburg Pigeon Racing Club (JPRC) and enters a second team at Eland Pigeon Racing Club, based in Alberton. Both clubs are part of the Transvaal Racing Pigeon Federation (TRPF).
The TRPF consists of about 200 members who enter up to 3 000 birds in the races each Saturday. Its racing season starts at the end of May and draws to a close in October. Charles has been a member of the JPRC for the past seven years and with the Eland Club since its inception two years ago.
Highlights
His recent performance highlights for the JPRC include:
Club Champion in 2011.
Winning the 2011 champion point's league in the single bird and all birds to count categories.
Winning the 2011 young bird points league category.
Owner/trainer of the sixth best pigeon in the federation.
Owner/trainer of the champion pigeon at division level.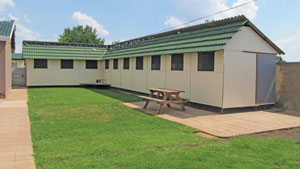 Charles's loft – no draughts and no overcrowding.
One of the highlights Charles cherishes the most is winning the TRPF Yearling Derby in his second year of pigeon racing.
Some of the families he keeps include:
Spritzy: Descends from the foundation hen Spritzy bred from an imported Janssens-based cock and a local hen from primarily Oscar strains. Charles owns a white throwback Spritzy cock that bred numerous top performers at federation level when crossed with a Clausing hen.
Clausing: Named after US champion Dave Clausing, and developed from the lines of Belgium's world famous Houben family.
Kannibaal: Based on the success of the world-renowned quality pigeon of that name from Dirk van Dyck's loft. The bloodline was further developed by Netherlands champ Gerhard Koopman and others. Offspring from the Kannibaal lines are a mainstay in Charles' loft.
Bert de Ceunick: This family from Belgium comprises a rare collection of ace racers and breeders. Charles imported pigeons directly from Bert, which are from the lines of Ringlose and the famous 402 cock from Gunter Prange.
Breeding
These pigeon families produce a wide range of choice matings to capture the genetic value to breed highly competitive 'racing machines'. Charles first inbreeds the base families separately and then cross-breeds them for hybrid vigour for racing purposes. The successful cross-breeds are bred back to the base pigeons of the line they emerged from. When it comes to training, Charles has developed his schedule around the distances the pigeons are raced.
When basketing occurs on Friday nights, he road trains his race team from 80km to 100km, Monday to Thursday. On Fridays the pigeons are road trained from 35km and allowed to rest to build up energy for the race. When basketing takes place on Thursday nights, the pigeons are road trained from 80km to 100km, Monday to Wednesday, and from 35km on Thursdays. On Friday the birds rest in the race panniers while being transported to the starting point.
On Saturdays all birds that aren't raced are road trained from Kroonstad (about 170km). On Sundays the race team is allowed to bathe and play around at its leisure. The basic requirements of Charles's ideal loft are simple – plenty of fresh air, dry at all times, no draughts and no overcrowding.
Advice
Don't waste time and money with mediocre pigeons, says Charles. "Good pigeons make pigeon racing easy and make you look clever," he adds. He recommends that a novice make friends with a trusted champion fancier and undergo a sort of apprenticeship under him.
It doesn't take long to learn the basics, but the finer points of race training take time and come with experience, he explains.
"Spend time with your pigeons," says Charles. "A novice can learn a great deal by observation. "Look after your pigeons and they will look after you in the race results," he adds.

Contact Thomas Smit on 011 680 4778 or at [email protected] Please state 'Pigeons' in the subject line of your email.