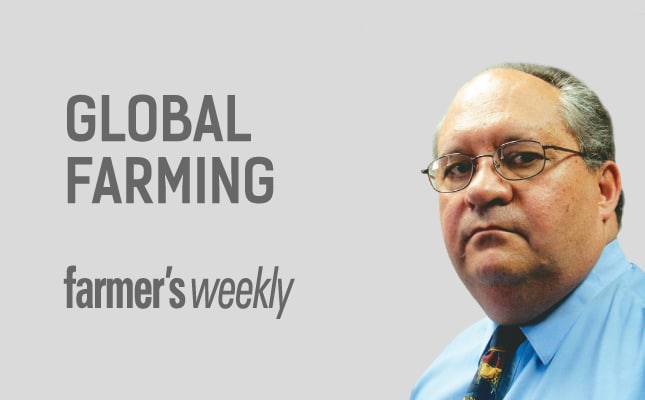 Twice a year, the Reserve Bank publishes its Monetary Policy Review giving an overview of current economic conditions and what it expects in the future.
International outlook
Forecasts of international economic growth were adjusted downward during 2014 and in October the International Monetary Fund (IMF) warned about increased downside risk, particularly from political instability. Growth in the Euro area was lower than expected with Italy in a recession, the French economy stagnant and German growth slowing down in the second and third quarter.
READ:Zim poultry production shows 1% decline in 2016
By contrast, the USA seems well on the way to recovery, with 2014 regarded as the best year for employment creation since the recession. Unemployment has decreased to 5,6%. While US wages did not increase the lower fuel prices, higher employment and rising house prices are providing impetus to consumer expenditure. The same trends are evident in the UK.
Turning to Africa, economic growth rates remain high in most sub-Saharan countries.
Oil price
The lower oil price came as a surprise, and is the result of structural (long-term) and short-term factors. Opec's decision to keep oil production constant in spite of the lower price also contributed to the lower oil prices.The USA has increased production and is now the largest oil producer in the world, followed by Saudi Arabia and Russia.
Low oil prices mean that biofuel production becomes unprofitable, and supply, especially in the US biofuel industry, will decrease. In time, though, prices will once again move to higher levels as lower oil prices result in higher demand, while production decreases.
Uncertainty in South Africa
Economic growth in South Africa was severely limited by labour unrest in 2014. Economic growth expectations remain subdued, with the Reserve Bank's leading indicator of economic activity showing no real future improvement. Warnings that Eskom is close to complete meltdown do not engender confidence that it will be able to supply the energy needed to sustain a growing economy. The decrease in oil prices was an unexpected boon to the local consumer. It will also help to keep interest rates stationary as inflation expectations moderate.
The local consumer
Conditons have improved slightly for South African consumers since the recession. Debt levels are lower and disposable income is slightly higher. However, growth in private consumption expenditure by households slowed to 2% in 2013 and 1,5% in the second quarter of 2014 from the more than 3% achieved in 2012. Job creation has been limited, consumers are still heavily in debt, property prices increased only marginally and consumer confidence is at a low. Food demand is further limited by the sharp increase in various administrated and non-discretionary prices (petrol/diesel excepted).
Outlook of the country
The (in)ability of Eskom to manage the energy crisis will have a huge impact on the South African economy. Job creation remains low and indebted consumers have been forced to cut down on expenditure. The economy is expected to grow slowly in 2015. The lower fuel prices will provide some relief for consumers. However, government may decide to use the lower fuel price to increase fuel levies substantially in coming months.
Forecast for farmers
International commodity and oil prices tend to follow each other closely and the continuing decrease in oil prices may lead towards lower prices for agricultural commodities. This will have a negative effect on farmers' profitability. That said, the agricultural outlook remains positive, with better prospects for livestock industries than for crop producers, as the oil price affects US biofuels production and thus on grain supplies.
SA grain prices will probably remain at or about current levels, with the effect of the weaker rand largely cancelled by the decrease in US prices. Farmers still face other problems, though. These include the power supply, availability of vaccines, biosecurity measures and land claims. Farmers and producer organisations will have to take responsibility for many functions that should be the government's responsibility. Whatever the case, it is clear that 2015 will be an interesting year indeed!

Dr Koos Coetzee is an agricultural economist at the MPO. All opinions expressed are his own and do not reflect MPO policy.