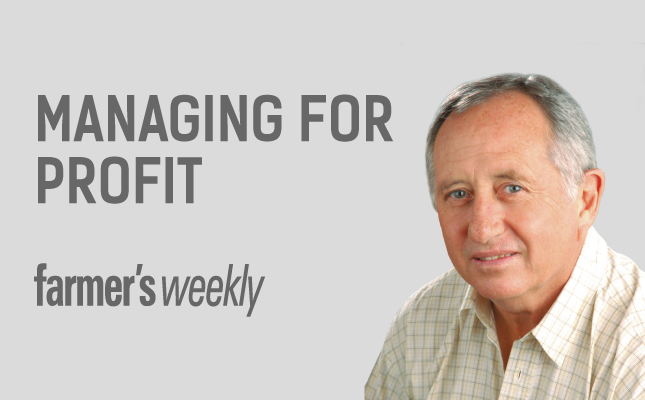 The savings from cutbacks are easily calculated, but be very careful about taking decisions which save money now and cost much more in years to come.
It's tough times once again for farmers, but with the right attitude, good relationships and some well-planned initiatives, the show will go on.
We've had to deal with shock cost increases before. All we need are cool heads, calm analysis and decision-making.
The only way we can improve productivity is by working smarter, not harder – and it starts with how your treat your labour force.
It might be difficult to think of selling your farm, but now's the time to start preparing for that day.
Setting up the rules of engagement in a business partnership is important, but the rules of disengagement are even more vital.
When things go wrong, we blame the weather, labour, Eskom, government or someone else. But, sad to say, bad management is usually the problem.
Each and every farmer needs to take a lead in fixing the current 'labour situation' – because we can't count on government.
The Timbali model offers a way forward to get the country out of the mess we're in with land reform and declining food production. But it needs strong management, tenacity...
Being able to identify the 'triggers' and 'aggravating factors' might just help us to avoid a Marikana from happening on our farms.
Whatever the difficulties, pessimists have no place in good management. If you feel an attack of negativity coming on, seek a cure – and fast!
Simmering grievances can enable a strong leader to easily lead your employees to commit violence, so you have to be prepared for such an eventuality.