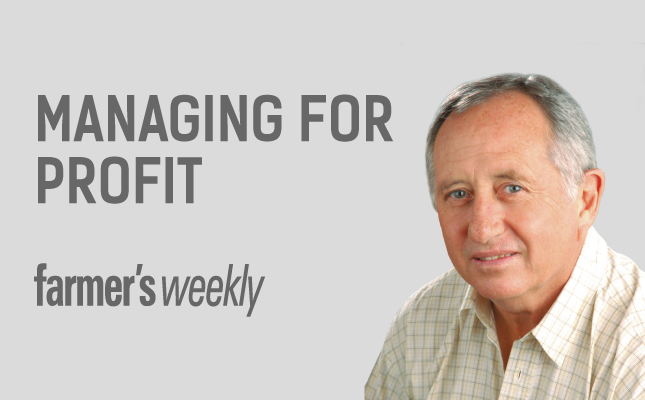 In today's world, surrounded by 'fake news' and hampered by our own brains, we need to know how to separate the facts from the lies.
Most goods lose value over time. Boats rot, patents expire, machinery wears out, and computers become obsolete. Depreciation attempts to estimate and record this loss of value.
The accounts of a business must reflect all transactions, whether physical or cash, that take place during the accounting period. If they don't, beware, especially if someone assures you the...
The fact that many of us still do not understand the basics of accounting is a harsh indictment of the quality of education we received at school.
Costs under your control such as yield and product quality are what determine farming success. Don't waste time on costs you cannot influence or control.
When he called his bakkie an 'asset', and took 30 minutes to find an unread set of management accounts, I realised where the root of the problem lay.
Here is the story of a family who faced daunting difficulties yet refused to flee from them. Instead, they set to work building a successful business and living fulfilled lives....
Many farmers are highly knowledgeable about growing grain or running livestock. But relatively few hold even basic skills in financial literacy. Are you one of them?
Business managers require skills in four key areas: production, marketing, human resources, and finance. The last of these is a challenge for many South African farmers; if you're one of...
It's quick and easy to demotivate someone. In contrast, it takes time and effort to build motivation. If you have demotivated employees, first look in the mirror.
Don't be caught napping by changes in dietary trends. They could hit your profits hard. The data is there; analyse it and adapt your product range accordingly.
People who simply 'move' in their jobs never flourish. 'Motivated' employees achieve success, and it's your job to get them motivated.