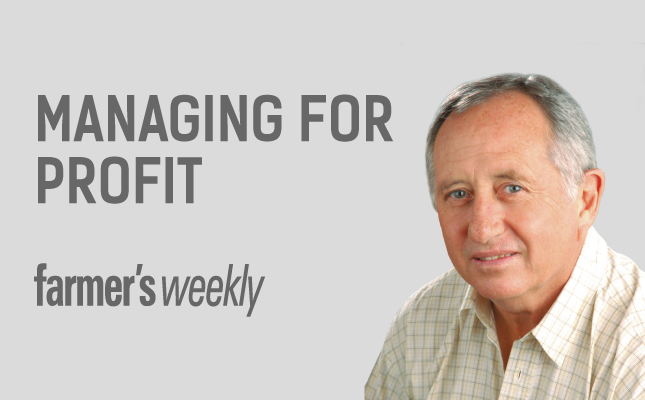 Irrigation water in South Africa is at a premium. Instead of investing in hugely expensive digital technology or relying on inaccurate intuition, use this old-fashioned, yet accurate, method to schedule...
It's been a rough period for optimists, so take a trip to Hoedspruit.It's an instant cure for pessimism about South Africa.
If hard times are forcing you to think of switching to a different crop, Porter's Five Forces can help show you the way forward.
What's your leadership style? Is it right for your organisation? There's no need to be rigid; learn to adapt your style to the circumstances and task at hand.
RecruitAgri is a unique and rigorous training model designed to produce top-quality managers for agricultural enterprises. Farmers in all sectors would benefit by emulating it.
Farmers are often unfairly targeted for societal and environmental ills. It's time to fight back.
Integrity seems to mean different things to different people. But one cannot afford to compromise on it; if people are not held to account for wrongdoing, society and business can...
Your send-off of departing staff conveys a clear and lasting message about the company to those who remain, and ripples well beyond the boundaries of the organisation.
In today's world, surrounded by 'fake news' and hampered by our own brains, we need to know how to separate the facts from the lies.
Most goods lose value over time. Boats rot, patents expire, machinery wears out, and computers become obsolete. Depreciation attempts to estimate and record this loss of value.
The accounts of a business must reflect all transactions, whether physical or cash, that take place during the accounting period. If they don't, beware, especially if someone assures you the...
The fact that many of us still do not understand the basics of accounting is a harsh indictment of the quality of education we received at school.