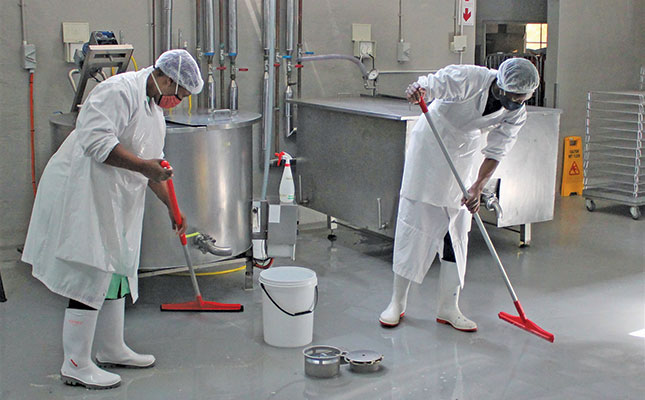 In 2012, after only six months of retirement, Dimitri and Rosemary Dimitriades cashed in their savings and bought a 7ha smallholding in the Lions River area of the KwaZulu-Natal Midlands.
Dimitri had a dream of manufacturing carefully crafted dairy products in the renowned style of his Greek ancestors, and the couple began experimenting with recipes for various yoghurts and cheeses.
Through hard work and determination, they perfected the recipe for their now-famous, and deliciously rich, double-cream, strained plain yoghurt, registered and established The Gourmet Greek brand, and began selling small batches of the yoghurt to local eateries, delicatessens and retailers in December 2012.
Iakovos, the couple's son, says that in the first year of operation, his parents, assisted by only one employee, sourced and processed about 300ℓ/week of locally produced fresh Jersey milk into Greek yoghurt.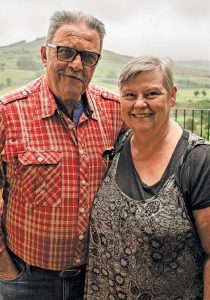 After award-winning celebrity chef Jackie Cameron tasted the yoghurt, she nominated it as an entry into the Eat Out DStv Food Network Produce Awards, and it came top in the Best Small Producer (Dairy) category.
Through word of mouth, demand for the yoghurt skyrocketed. At the same time, Dimitri and Rosemary started producing a small range of Greek-influenced cheeses.
Business increased so much that the entire family became involved. The couple's daughter, Filia, recalls that by the end of 2014, she and her parents were regularly working 12- to 16-hour days and were "at the point of physical and emotional burnout".
"I closed down my Angora rabbit enterprise on the smallholding to work full- time with my parents on the production side. Iakovos, who is business-minded, joined us full-time in 2015," she says.
A wide range
Today, The Gourmet Greek manufactures, markets and distributes a diverse range of its artisanal products across a large part of South Africa.
These include yoghurt (in three variants: double-cream, strained plain; low-fat, high-protein, strained plain; and strained double-cream with fruit pulp), and a wide variety of cheeses.
These are a traditional soft feta, Brie, Camembert, flavoured and textured cream cheeses, hand-stretched mozzarella, Parmesan, pecorino, five variants of halloumi, four variants of Gouda, and three variants of Cheddar.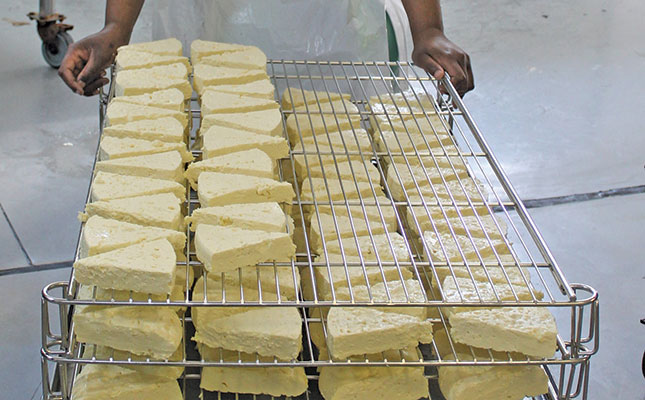 Iakovos says that in the peak demand period of December 2019, The Gourmet Greek team, which now comprises the four members of the Dimitriades family and 19 employees, processed 12 000ℓ/ week of high-butterfat and high-protein milk from small Jersey herds, most of them local.
The Gourmet Greek has won several awards in the annual South African Dairy Championships, including a gold in 2018 for a charcoal-washed Brie, and a bronze each for a young Parmesan and a Camembert in 2020.
Food safety
The Gourmet Greek maintains the highest possible food safety standards.
"As our family business has grown, the food safety requirements demanded by some of our clients have grown significantly; this is in addition to government's food production laws," says Iakovos.
"Although our family intends keeping The Gourmet Greek as a small niche brand, the business also needs to produce sufficient volumes to stay financially viable. So, we made a decision as a family that our food safety measures needed to be as excellent as the standard and quality of our products."
He adds that The Gourmet Greek's food safety management system (FSMS) has been guided by an amalgam of measures: government legislation; Hazard Analysis Critical Control Points principles; the formal requirements of the business's retail clients; South Africa's Dairy Standard Agency; and, more recently, the requirements of their Food Safety Agency certification in October 2019.
"It's quite easy to get overwhelmed when putting in place an FSMS. According to Regulation R908 of the Foodstuffs, Cosmetics and Disinfectants Act, 'food safety' means the assurance that food will not cause harm chemically, biologically or physically to the consumer when prepared, used or eaten according to its intended use.
"Our approach was simple but effective. We broke down our food safety system into structural changes to the facility, put together policies, procedures and records that were relevant to the business, and sourced external experts for certain functions. We also test according to a strict, predetermined schedule and constantly invest in our staff through training to create a food safety culture in the operation," he explains.
Filia says that while The Gourmet Greek has always emphasised the quality and hygiene of its processes and products, getting the FSMS in place required major changes and additions.
No place to hide
All the floors, ceilings and walls of The Gourmet Greek's food processing facility had to be coated or painted with non-porous, food-grade materials to minimise the opportunity for
pathogens to gain a foothold and cross-contaminate other areas of the facility. For example, the entire 300m2 floor area was covered with an epoxy surface for easy cleaning and sterilisation.
The family also installed an antechamber where all employees must wash their arms from hand to elbow and put on personal protective equipment and clothing before entering the facility.
"Wood surfaces are not allowed in our manufacturing processes, except in the specially designed and segregated ageing room for our cheeses," says Filia. "Our manufacturing equipment is made mainly of stainless steel, as well as food-grade plastic and aluminium. These are inspected regularly and, when necessary, parts are replaced where caustic, food-grade cleaning chemicals have started causing corrosion."
Iakovos says that their food-processing facility now boasts a 6m x 2m 'high-risk room' (HRR), constructed at a cost of around R200 000, where cheeses are cut and packaged.
This process has a high risk of contamination by pathogens.
A dedicated air supply system is used to draw in outside air, filter and condition it, then pump it into the HRR to ensure that the room always has positive air pressure. This ensures that any air from areas surrounding the HRR can only enter the room via the air filtration and supply system.
"The HRR also has its own antechamber for sanitising staff and materials before they enter the room. The room has dedicated equipment, as well as cleaning facilities for this equipment, so that nothing enters or leaves the room barring the staff and the cheeses," says Iakovos.
Policies and procedures
Iakovos and Filia admit that putting together The Gourmet Greek's policies and procedures, and maintaining various daily records, is time-consuming and demanding.
For example, all handheld utensils, such as knives and spoons, are made of stainless steel or food-grade plastic. Care must be taken to avoid items made of brittle, food-grade plastics as these can snap or shatter and potentially leave dangerous shards in the food as it is being prepared. The same risk applies to any items made of glass, and therefore only glass items that are crucial are permitted.
"Our FSMS system requires us to have a register of the facility's knives, scissors, and items made of hard plastic. All of these utensils are individually numbered, and then checked and recorded daily. The registers also record the levels of wear-and-tear of each utensil, and indicate whether or not something needs to be replaced," says Filia.
The Gourmet Greek also has a glass breakage procedure in place, which includes having two staff members specially trained to deal with this problem when it arises. In the event of a glass breakage, the two employees immediately stop all movement and processes within the facility, and cordon off the affected area. They then use a specially made kit for cleaning up all the broken glass.
"If there's any possibility of food products having been contaminated by broken glass within the cordoned-off area, all food in this area is disposed of," says Filia. "Due to this threat, the decision was made to remove all but absolutely necessary glass items. We therefore have only one glass thermometer and one pipette in the entire facility and these are stored in safety packaging when not in use."
Traceability
Also of critical importance is having a detailed traceability system in place. The siblings say that while such a system is "hugely time-consuming and laborious" to manage, it gives the Dimitriades family the confidence to send their products to consumers.
"Should there be an issue with one of our products, we can react quickly and effectively. We can trace exactly which products went to which shops or eateries. For example, if one of our suppliers notifies us of a fault with the packaging that we bought from them, we can trace the products using that packaging, and then notify shops and eateries to segregate and remove these products. It's essential to solve a problem before it can escalate out of control and damage our brand's reputation," says Iakovos.
The family takes swabs of the facility's hard surfaces, utensils, filters, water and equipment every month and sends these for analysis. The laboratory will immediately notify them of any food contaminants.
"Internally, every day we test the milk delivered to us for antibiotics. This is not only for our customers' safety, but also because antibiotics negatively affect our cheese-making process.
"We need to be 100% sure of the quality of the milk we use for our cheeses and yoghurts.
"The quality of our cheeses is key to our success, so we also test every day's milk for its protein and butterfat levels to get the right ratio for each cheese we produce.
"Once we've pasteurised the milk, we do a phosphatase test to check that pasteurisation was done properly. We've also installed a high-quality electronic log that records the temperature of the milk throughout the process," says Iakovos.
Independent suppliers
As part of The Gourmet Greek's FSMS, certain functions have to be performed by accredited, independent experts. One of these is pest control, and the business has therefore subcontracted a company to carry out a monthly inspection and management process.
In addition, the washing of employees' uniforms and other personal protective equipment has been outsourced to a food safety-approved laundry.
Independent service providers also calibrate and verify the company's scales and thermometers annually.
Frequent on-the-job training is yet another aspect that has to be addressed by management.
"The law requires that the person in charge of a food-handling facility ensures that anyone handling food is always adequately trained. This is an ongoing process involving all personnel, including top management, drivers and cleaning staff. We learn every day in our little business!" Iakovos says.
Email Iakovos Dimitriades at [email protected].