WEBINAR SERIES

STAY INFORMED
Farmer's Weekly will be hosting a series of monthly webinars on national and regional issues affecting the agriculture sector. Our range of guest panellists will offer expert and incisive views that are sure to spark vigorous discussion.
TIME: 10h00 – 12h00
WANT TO SPONSOR? Contact Gary Wium
[email protected]
PREVIOUS WEBINARS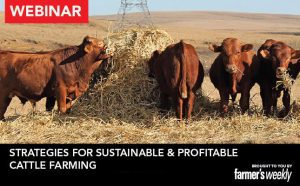 Industry experts shared their expertise, best practices, and practical tips to help farmers optimise their operations, enhance sustainability, and increase profitability.

Farmer's Weekly hosted an informative webinar focussing on the significance of skills development in primary agriculture. For those who were unable to attend the live session or wish to revisit the discussions, you can watch the recording now.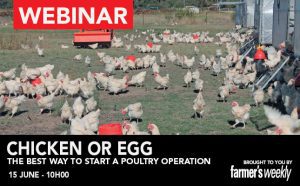 Farmer's Weekly hosted an engaging webinar focusing on the best way to start a poultry operation. Experts from the egg and broiler industry shared practical tips on establishing a successful poultry venture from the ground up.