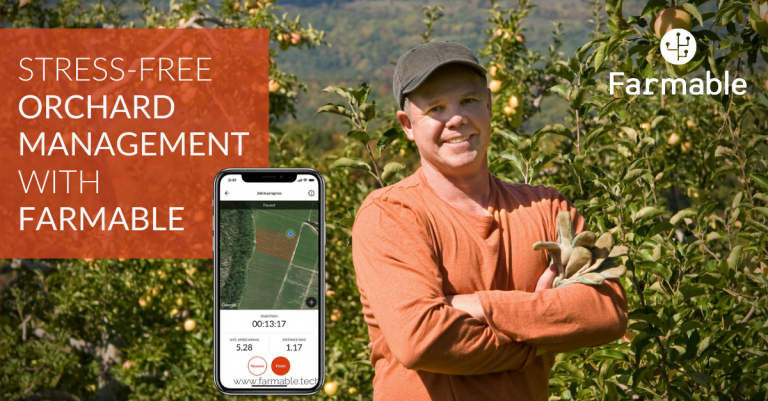 Since April 2019, global tree crop growers have been invited to participate in the development of a digital tool exclusively for horticulture. The initiative was brought forth by Farmable, an agtech team that grew out of Norway's largest fruit farm.
The team has a vision to simplify data management for orchards. The free mobile app has been adopted by more than 2 500 fruit farms globally including more than 200 South African tree crop farms. In joining the service, each grower is invited to participate in voicing their own unique needs.
Farmable's commercial manager, Kaye Hope, leads engagement in South Africa and has spent the past year speaking to local producers.
"It's been fantastic to see how passionate South African fruit growers are to share their feedback. Growers are keen to participate and support a simplified approach to planning. Despite having access to a large labour pool, farm managers are very conscientious about deploying it productively," she says.
Jamaka Organic Farm, an organic mango operation in the Cederberg mountains near Clanwilliam, has been testing the Farmable app across their 780ha operation. In addition to growing mangoes, the Jamaka team grows citrus, rooibos and runs a saffron pilot project.
Growing a variety of crops, at different stages, requires a pretty good handle on data to assess performance over time. Jannick Nieuwoudt is a member of the team at Jamaka, as well as a horticulture and soil science student at Stellenbosch University.
"It's been great to have a free tool to create a baseline for the farm. We can easily plan and delegate jobs to the team without having to think about any paperwork being updated or lost along the way," explains Nieuwoudt.
Farmable, an exclusive orchard management tool, can be used for recording crop treatments, capturing field observations including scouting work, and collaborating with advisors and operators.
There are still features under development and the team has dedicated full-time engagement managers, like Hope, to work alongside growers in South Africa to ensure the tool continues to meet the needs of the orchard managers.
"We can't build a world-class product by working in a silo. We invite every new user in South African to join our South African Grower Community on WhatsApp and attend video calls to share their perspective on what their farm needs. Feedback gets shared with our own product team (who sit on a commercial fruit farm) and we update the app monthly with improvements," explains Hope.
New features are being developed and offered to Farm Managers in response to the feedback from South African growers. Last month, the team launched a module for auto-populated spray reports, Treatment Reports Plus, at a cost of R950/farm/year. Before the end of the year, a labour management module is expected to be available to simplify time-tracking and team productivity.
Farmable is committed to keeping its existing freemium offering for data capture and job planning while offering its users to opt-in to more advanced, paid features, if and when they are interested.
Download the Farmable App here or contact Kaye Hope at [email protected] for more information.