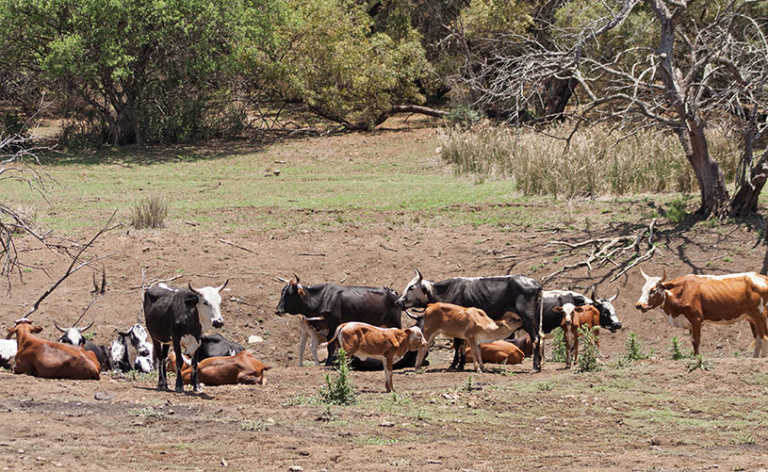 The EU recently launched a US$45 million (about R665,9 million) programme to support the growth of Zimbabwe's livestock sector.
Launched on 11 June at Chibera College of Agriculture in the Chegutu district, the Zimbabwe Agricultural Growth Programme (ZAGP) aimed to reduce the risk perception in the livestock industry and improve the competition on the market, according to Timo Olkkonen, EU ambassador to Zimbabwe.
The local livestock industry contributed significantly to the growth and development of the economy, but the sector faced a number of challenges that inhibited the realisation of its full potential.
The ZAGP, a four-year initiative, aimed to help identify these challenges, as well as develop and implement strategies to address them and boost the potential of livestock farming in the country. The initiative would focus on the beef, dairy, poultry, pig and goat sub-sectors, he said.
In a statement, the ZAGP said: "The focus will be on building the capacity of farmers, service institutions, and [the] private sector through increased investment, institutional reforms and policy alignment."
Apart from financing on-farm operations, the programme would also support private sector integrators, processors, research organisations, farmers' unions and financial service providers.
"There's no need for a country like Zimbabwe to be dependent on outside food assistance. Farming is tough and needs commitment, but it's the most important profession in the world because we all depend on it for sustenance," said Olkkonen.
The ZAGP also sought to enhance the policy environment to reduce compliance costs, formulate a national beef strategy and establish the Zimbabwe Beef Producers' Association.
A number of non-governmental organisations, including World Vision, the Zimbabwe Agricultural Development Trust, Sustainable Agriculture Technology, ActionAid Zimbabwe and Welthungerhilfe, were the implementing partners.
Olkkonen identified the persistent increase in stock-feed prices and recurrent outbreaks of animal diseases as some of the major factors undermining the viability of livestock production in Zimbabwe. "The price of feedstock has increased to more than 70% in one year, which will have a terrible impact on the competitiveness of feed-intensive sectors like pig, poultry and dairy vis-a-vis other subsectors; there are also regular outbreaks of animal diseases like Newscastle disease, foot-and-mouth disease and theileriosis, which are not contained by surveillance and disease protection systems and have significant economic impacts for the value chain."