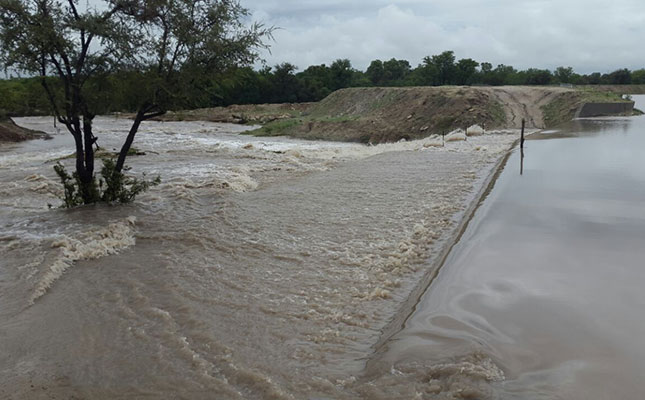 "I know of an instance where a farmer measured 3mm at one cattle post and 60mm at another. This illustrates the irregularity of the rainfall patterns so far," said Coetzee.
The majority of producers in Namibia's maize triangle received enough  rain to complete planting, said Grootfontein maize farmer Gerrit Engelbrecht.
READ Drought and its effects on the agricultural industry
The triangle includes Grootfontein, Otavi and Tsumeb.
The levels of the Hardap Dam near Mariental rose from 22% to 30%, said Dawie de Klerk, NAU Grain Producers Committee chairperson.
The 30% level, he added, was nearly enough water for the lucerne and maize producers in the 2 300ha Hardap Irrigation Scheme for 2017.
Good rains also occurred in Botswana. Rowland Munger, a livestock producer from Francistown in the east of the country, said he had received about 60mm so far in January.
Coupled with the good rains that occurred at the end of 2016, he is positive about 2017.
"After the past three years of devastating drought in the country, the rains are a massive relief.  We are looking forward to ample grazing for livestock as well as game in 2017," said Munger.
Good rains were also reported in central, southern and western Botswana, according to Munger.