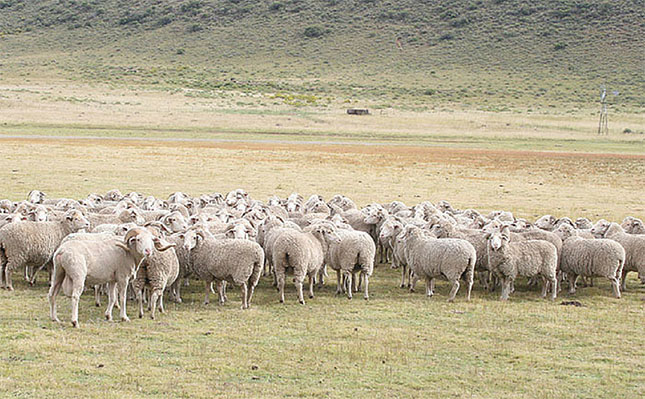 "Sustained competition in all micron groups, especially 60mm wool and longer, was the order of the day," said Claasen. "Prices improved by 3% to 5% for fine wool of 16,5µ to 18,5µ. Good quality, long fleece wool of 19,5µ to 22µ traded 1% to 2% above Australian levels."
Average clean wool price indicators for good quality, long fleece wool (MF4/MF5) with a tensile strength of 35 (NKT) were as follows (in order: microns, price in cents and percentage changed):
17µ 8325 (5,0) 21µ 5938 (unch)
18µ 7525 (2,0) 22µ 5838 (-0,4)
19µ 6844 (0,7) 23µ 5700 (-1,7)
20µ 6088 (0,8) 24µ 5050 (2,0)
Ona Viljoen of Cape Wools said the Merino Indicator gained 0,9%, closing at R58,26/kg (clean). "This is due to strong interest from Europe, the small offering and a weaker rand," she explained.
Cape Mohair and Wool's general manager James de Jager predicted that continuing rain in Australia, which is interrupting shearing there, could lead to a decline in receipts and support current price levels. "Greasy wool stocks are reported to be low, but would be sufficient in the short term. However, top stocks are rising in China as spinners await new orders," he said.
WJ Wessels from Ventersburg secured the highest price on the sale for a BH lot of 16,8µ that Modiano bought for R61,65.
An analysis by Cape Wools found that of the 6 613 bales on offer, 98% of these were sold.
Average prices for good top-making (MF5), sound, long fleeces (less than 1% seed content) were as follows: 19µ gained 0,4% to R68,21/kg; 19,5µ were up 0,3% at R63,60/kg; 20µ were 1,3% dearer at R61/kg; 20,5µ gained 2,7% to R60,76/kg; 2µ were 1,7% dearer at R60,02/kg; 21,5µ were down 0,7% to R58,87/kg and 22µ were unchanged at R58,66/kg.
Major buyers were Modiano SA (2 276 bales); Standard Wool SA (1 748 bales); Lempriere SA (977 bales), and Segard Masurel (724 bales)