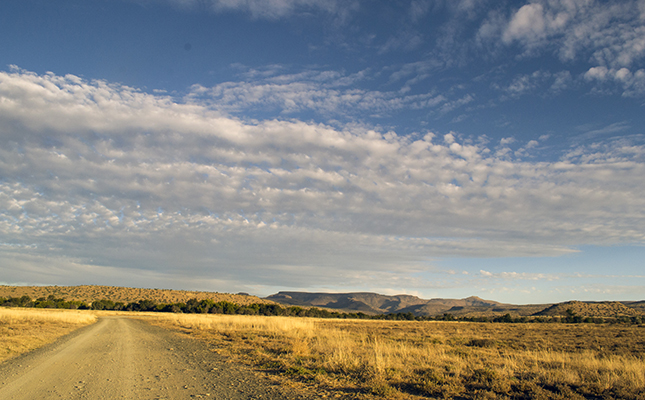 The decline in farm murders during 2018 could largely be attributed to residents on farms being better trained to defend themselves.
This was according to the head of community safety at Afriforum, Ian Cameron, who was speaking at a recent media briefing to announce the organisation's statistics on farm attacks and farm murders for last year.
"An analysis by Afriforum's community safety division concluded that approximately 433 farm attacks and 54 farm murders took place in 2018," an Afriforum statement said. This was in comparison with the 72 farm murders in 342 attacks that reportedly occurred in 2017.
While there had been a decrease in farm murders between these two years, Cameron expressed concern about the increase in farm attacks during the same period, and said there was "still an ongoing onslaught on people living on farms".
During the briefing, Afriforum's deputy CEO, Ernst Roets, said that a key focus of his organisation this year would be to strengthen its community safety structures, and to promote improved co-operation between all private safety structures and the South African Police Service (SAPS).
Responding to these statistics, the chairperson of Agri SA's Rural Safety Centre of Excellence, Tommie Esterhuyse, and assistant general manager of TAU SA, Chris van Zyl, agreed that improved co-operation between these structures was vital.
"There must be more involvement by people from neighbourhood security structures to farm watches. If we can just take hands with the police to make the Rural Safety Strategy work. Together we can do it," Esterhuyse said.
Van Zyl said that to effectively tackle farm attacks and murders, TAU SA also wanted to see "the functional utilisation of the SAPS reservist system [and] the acknowledgment of violent crimes on farms as [a] national priority crime at SAPS station level."
"The impact of [so-called] normal crimes such as theft of livestock, produce, fuel, chemicals and tools, which impacts negatively on sustainability and profitability within the agriculture sector, demands to be taken into account," Van Zyl added.
National SAPS spokesperson, Brigadier Vishnu Naidoo, declined to comment on Afriforum's statistics, saying that the SAPS gathered its own statistics, which were released in September each year.