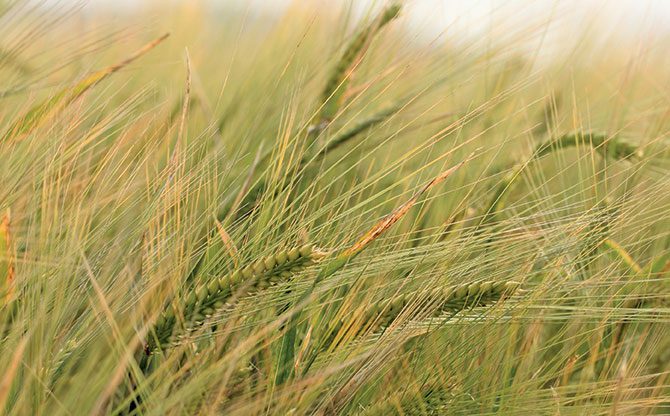 Minimum and maximum temperatures were forecast to be mostly above normal countrywide over this period, which could affect plant growth.
The expected above-normal rainfall for the southern coastal areas could see an increase in the water levels of dams and other reservoirs, but could pose a risk of flash flooding in flood-prone areas, according to SAWS.
The below-normal rainfall conditions forecast for the south-western part of the country, a predominantly winter rainfall region, coupled with above-normal minimum and maximum temperatures, could lead to water scarcity due to exacerbated evapotranspiration and ongoing drought.
Despite this, soil moisture levels in most parts of the winter rainfall region were currently high, with considerable rainfall forecast for most parts of the region over the coming weekend, independent meteorologist Johan van den Berg told Farmer's Weekly.
SAWS forecast that an intense cold front would make landfall on the West Coast on Thursday, affecting southern high-lying areas of the Namaqualand region in the Northern Cape and the interior of the Western Cape.
There was a low likelihood of disruptive rainfall of 30mm to 40mm over the mountainous areas of Cape Town and the southern parts of the Cape Winelands.
"Spring is the most important period for small-grain farmers in the Western Cape," said Van den Berg. "If it's wet, they can plant now and the plants can still produce good yields if there's sufficient rain around September and October."
He added that everything depended on the distribution of rain. "It didn't rain a lot last year, but farmers were still able to harvest decent yields, thanks to an even distribution of rain over the season."
Conservation farming, he said, helped to reduce climatic risks by buffering the soil against extreme temperatures, reducing evaporation and improving the water-holding capacity of the soil.
SAWS confirmed that the El Niño-Southern Oscillation (ENSO) was currently in a neutral state and would probably remain so until late spring, when it was expected to switch from ENSO-neutral to an El Niño state and affect the summer rainfall season.
Van den Berg said that El Niño was usually associated with drier conditions in the summer rainfall regions and wetter conditions in the winter rainfall regions of South Africa.
There were fears that El Niño conditions might affect maize production in the 2024/25 season.
Gary Arnold, Astral Foods' COO, said during a recent webcast that South Africa produced large maize harvests of 16,3 million tons in 2021/22 and 15,5 million tons in 2022/23, with the 2023/24 harvest estimated at 15,9 million tons.
He said expectations at the moment were that El Niño conditions could result in the 2024/25 maize harvest declining to 14 million tons.