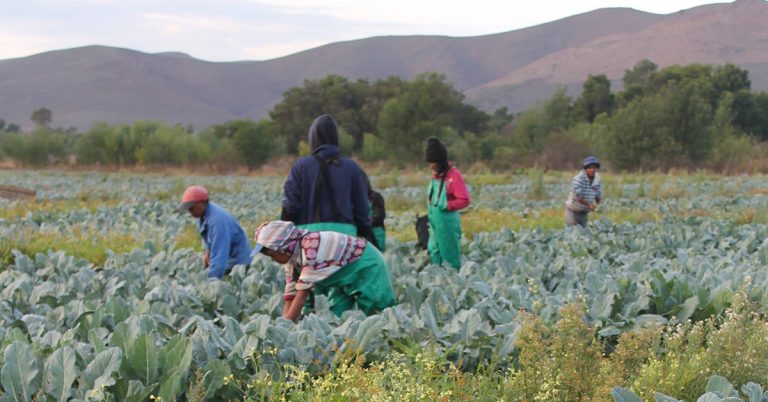 An ambitious plan to bolster agricultural extension services announced earlier in the year during the tabling of the National Budget seems to be going nowhere slowly.
According to the Estimates of National Expenditure, tabled alongside other budget documents in Parliament in February, the Department of Agriculture, Land Reform and Rural Development (department of agriculture) planned to recruit about 10 000 extension officers over the next three years as part of an extension recovery service.
When asked about progress on this initiative, Reggie Ngcobo, spokesperson for agriculture Minister Thoko Didiza, said no specific budget had been allocated for this initiative and it was in the hands of the provincial agriculture departments.
According to Ngcobo, it became apparent during consultations with the provinces earlier in the year that extension services were a challenge.
"The department of agriculture approached [National] Treasury, which granted approval for the reprioritisation of extension services, but no additional budget was allocated towards this project," he said.
He added that a practical measure provincial departments could take would be to prioritise the filling of vacancies and replacing current extension officers who had reached retirement age.
Annette Steyn, DA MP and agriculture spokesperson, said: "[T]he 10 000 number was a thumb suck and there's no budget allocated towards it, not even in the three-year mid-term budget."
Steyn said it made no sense to appoint more people if there was not even an operational budget for the existing staff to do their work.
"We know officials are working from home or don't leave the office simply because there's no money for petrol to visit clients."
According to Steyn, a more sensible approach would be to work together with commodity organisations instead of duplicating one another's support services to the industry.
Daniel Johnson, spokesperson for Western Cape MEC for agriculture, Dr Ivan Meyer, said he was aware of the drive to appoint extension officers, but did not know where the funding to do so would come from.
"We don't have such funding at the department, and the national government will have to fund this if it's to be implemented," he said.