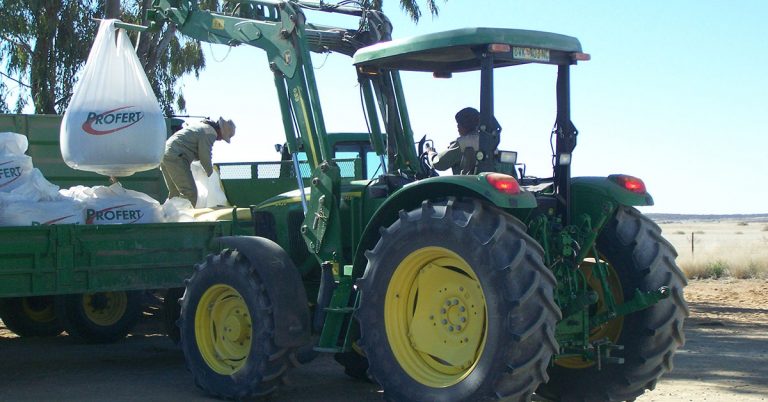 The impact of the recent widespread unrest and rioting in KwaZulu-Natal and Gauteng on the distribution of imported agricultural chemicals and fertiliser was extremely worrying, said Corné Louw, economist at Grain SA.
He told Farmer's Weekly that imports of agrochemicals and fertiliser from China had slowed down drastically since the outbreak of COVID-19, and that the recent riots in KwaZulu-Natal, which led to the disruption of operations at the Durban harbour, would further slow down the movement of these inputs.
"South Africa has, to date, not even caught up with the delay in imports from China [since the outbreak]. It is therefore vitally important that the matter pertaining to [the] harbour and the offloading of products be managed as a priority. We are about three months away from the advent of the planting season in the summer grain production region. Seed, chemicals and fertiliser constitute about 80% of maize inputs. This underpins how crucial it is to avoid shortages," Louw added.
South Africa was highly reliant on imports to meet local input needs, which placed the agriculture sector at risk when it came to availability and prices from source countries.
According to him, all chemicals used in local grain production were imported, while 80% of fertiliser was imported. Before the pandemic, lead time (placing an order to delivery) was eight to 12 weeks. The current lead time was about five months.
The availability of shipping containers was also currently a challenge for international trade. Due to China's quick economic recovery since the COVID-19 outbreak, for every three cargo containers leaving China, only one returned with goods.
"Many containers must therefore return empty, which increases the cost of shipping. All these developments have critical implications for the availability and affordability of agricultural chemicals and on producers' planning for the coming summer grain season. From June 2020 to June 2021, the price for the herbicide Metolachlor, for instance, increased 27% to R57 726/t, Acetochlor [increased] 22% to R55 595/t and Trifluralin [increased] 8% to R96 875/t," Louw explained.
However, he cautioned farmers against panic buying as this would only aggravate the situation. Instead, he advised them to contact their representatives to ensure that sufficient agrochemicals were available for their planned plantings in the 2021/2022 season.